Trump's Revised Travel Ban Has Been Halted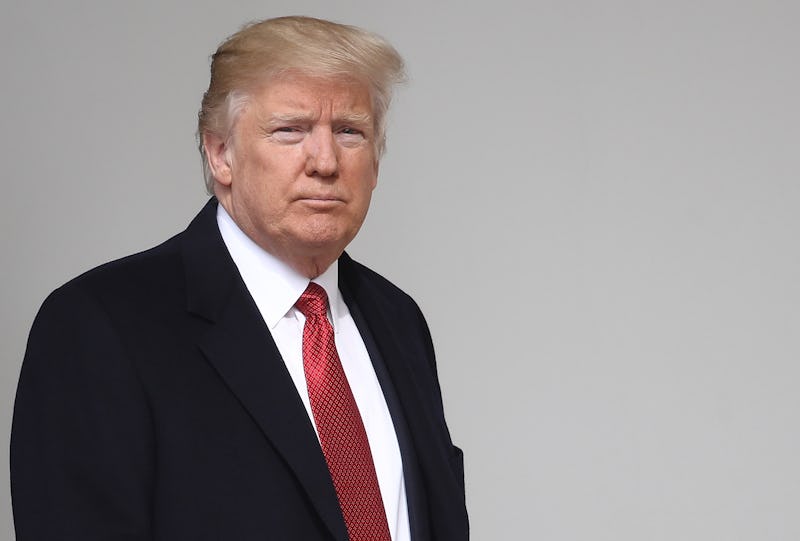 Win McNamee/Getty Images News/Getty Images
On Wednesday afternoon, a federal judge in Hawaii granted a temporary restraining order that effectively blocks President Trump's new travel ban nationwide, marking the second time that Trump has tried and failed to prevent travelers from certain countries from entering the United States. The block means that the ban, which was slated to begin Thursday, will not take effect.
According to the ruling, which was given by U.S. Judge Derrick Watson, the state of Hawaii and Ismail Elshikh met the burden of establishing that irreparable injury could be likely if the order was not granted. As TIME reported, the Hawaii argued that the ban was based on discrimination against nationality and would not allow relatives of residents of Hawaii to visit.
The revised ban would have temporarily shut down the United States Refugee Admission Program and restricted people from six Muslim-majority countries from receiving visas for 90 days. The original ban blocked travelers from seven such countries, but also did not include contingencies for U.S. permanent residents or travelers who already had visas. The revised ban removed Iraq from the list of countries and was clearer on which travelers could and could not enter the United States.
Hawaii was the first state to sue Trump over the revised travel ban. However, more followed, and it wasn't the only state that heard arguments Wednesday regarding the ban. Washington state and Maryland heard cases on it as well.
Trump has denied that his attempts to implement a travel ban were attacks on Muslims. The Washington state federal court who halted the first ban argued that, when taking his campaign comments into consideration, that denial was questionable. Hawaii's ruling also found that statements made by Trump, Rudy Giuliani, and Stephen Miller led to the decision that the ban was discriminatory. The ruling read:
Rudolph Giuliani explained on television how the Executive Order came to be. He said: "When [Mr. Trump] first announced it, he said, 'Muslim ban.' He called me up. He said, 'Put a commission together. Show me the right way to do it legally.'"
After the original ban was blocked by Washington state, a court of appeals denied the White House's attempt to reinstate the ban, and though Trump tweeted "SEE YOU IN COURT," he ultimately decided to rescind the initial ban and replace it with this revised one. However, Judge Watson apparently believed the revisions were not enough.
The next step in Hawaii's case will likely follow a similar path. Look to see the White House in the court of appeals soon.