Tweets From The San Bernardino Shooting Scene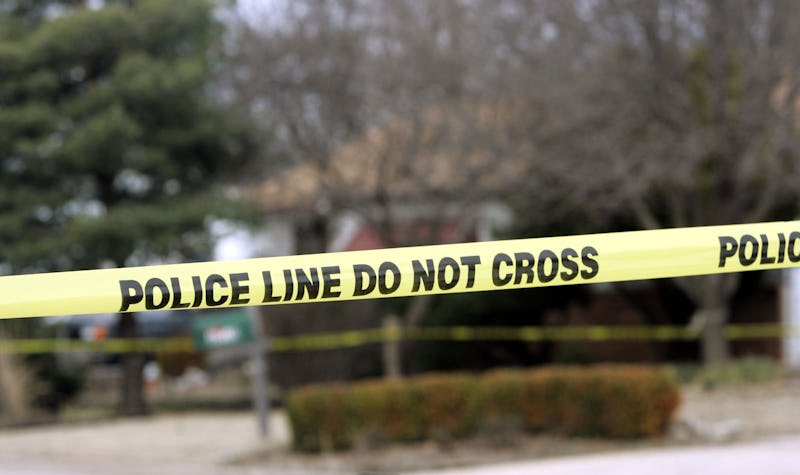 Larry W. Smith/Getty Images News/Getty Images
UPDATE: An 8-year-old student was confirmed dead in the aftermath of the shooting at North Park Elementary School. Jonathan Martinez was pronounced dead after being airlifted to the hospital. According to San Bernardino County Police Department Chief Jarrod Burguan, two adults also died in what is believed to be a murder suicide. North Park Elementary School teacher Karen Elaine Smith was reportedly shot and killed by her husband, who then killed himself. Another student is in the hospital in stable condition.
EARLIER: Around 10:30 a.m. PT on Monday, April 10, a shooting occurred at an elementary school located in San Bernardino, Calif. The San Bernardino Police Department, the Associated Press, the Los Angeles Times, and San Bernardino Police Chief Jarrod Burguan are releasing updates about the shooting on Twitter. The public is awaiting more information, but thanks to tweets from the San Bernardino scene, here is what is known so far.
Around 2 p.m. ET on Apr. 10, numerous news stations reported the story of a shooting that took place at North Park elementary school in San Bernardino. The Los Angeles Times reported that reports of gunfire came in after 10:30 a.m. PT on Monday. Law enforcement from all over reported to the scene. Burguan revealed on Twitter at 2:02 p.m. ET that the San Bernardino Police believe the attack was a murder suicide, and two students had been transported to the hospital. There are reportedly four victims so far, and the Associated Press tweeted at 2:29 p.m. ET that a school spokeswoman had said one of the four victims was a teacher. At 2:38 p.m. ET, the AP tweeted that a San Bernardino police chief reported two of the adult victims had died, and two student victims have been hospitalized.
This attack is following another shooting in San Bernardino on Dec. 2, 2015, at the Inland Regional Center where 14 people were killed, 20 wounded.
Here is the rundown of events that have taken place thus far: