Stunt Coordinator Joel Kramer Accused Of Sexual Assault By Two More Women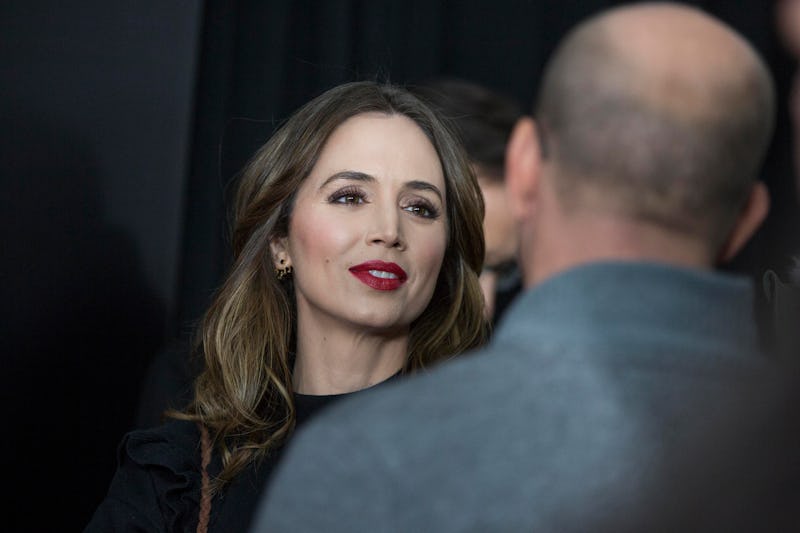 Scott Eisen/Getty Images Entertainment/Getty Images
Two more women have publicly accused stunt coordinator Joel Kramer of sexual assault, following in the footsteps of actor Eliza Dushku. On Saturday, Jan. 13, Dushku accused Kramer of molesting her on the set of True Lies (1994), when she was just 12 years old. Two other women are now accusing Kramer of similar instances of sexual assault, one involving a sexual encounter with a 16-year-old girl.
Stunt woman Laura Albert was working on Virus (1999) when she brought her 15-year-old sister and her sister's 16-year-old friend (who does not wish to be named) to set to learn about filmmaking. In a statement to Deadline, Albert claimed that, unbeknownst to her, after an evening spent hanging out with the stunt department, "my boss, Joel Kramer, had lured the girls to go swimming at the pool in his hotel." Albert alleges that Kramer exposed himself to the two teenagers in the pool and she claimed in her statement that "He pulled his dick out and said, 'You cannot handle this,' and then began to swim towards them." Albert's sister left; the 16-year-old friend, however, stayed behind. "My sister ended up leaving and she left her friend there with Joel. Joel had sex with a 16-year-old girl. She was 16. He was 39," she alleged.
The allegations detailed by Albert are strikingly similar to Dushku's own account. In her lengthy Facebook post, Dushku also claimed that Kramer had lured her to his hotel pool. "I remember... exactly how he lured me to his Miami hotel room with a promise to my parents that he would take me for a swim at the stunt crew's hotel pool and for my first sushi meal thereafter," she wrote. It is in part due to the similarities between the two alleged incidents that Albert said she was moved to speak out. "The saddest part of this whole thing is that when I read the story of Eliza Dushku, this is exactly the same scenario as what happened in North Caroline," Albert claimed.
Kramer has denied ever molesting Dushku, but has admitted to having a sexual encounter with the 16-year-old on the set of Virus (though he denies any intercourse occurred). The age of consent in North Carolina, where Virus was being filmed, is 16. He claims that he was doing laps in the hotel pool — where he says all stunt performers were staying — when the teenagers showed up. "One girl on her own came to my room as she was legal age," he said in a statement provided to Deadline. Kramer went on to say that he did not know she was 16, writing, "I did not know she was 17. Tattoos, and yes, pretty." Albert disputed Kramer's defenses, telling Deadline that Kramer admitted to it when she confronted him after finding out what had happened. A male colleague who chose to remain anonymous, confirmed Albert's story to Deadline, saying, "I was told by Laura and her sister that Joel had sex with a 16-year-old girl, and to me that was morally wrong." Bustle has reached out to Kramer for additional comment regarding these new allegations, but did not hear back at the time of publication.
Kramer is also facing allegations from a stunt woman who claims that he assaulted her in the late 1970s or early 1980s — she, too, wished to remain anonymous. She told Deadline that the incident occurred early on in her career when they happened to be hanging out with a group of mutual friends and fellow stunt performers. She ended up in Kramer's car to carpool, where she claimed he forced her to perform oral sex on him. "He pulled his vehicle over, unzipped his pants, pulled out his penis. He grabbed me by the back of my head and forced my face down onto his penis and came in my mouth," she told Deadline. Again, the stunt coordinator, who recently worked on Blade Runner 2049, denied the allegations completely. "It saddens me that now people will use me as their target of opportunity. Please do not take these at face value. I am sorry for this witch hunt," he told Deadline.
Kramer has been dropped by his agent at Worldwide Production Agency (WPA) as a direct response to Dushku's allegations. Jaime Lee Curtis, who incidentally worked on both Virus and True Lies, publicly supported Dushku with an open letter, and True Lies director James Cameron has also offered his support. One person who has remained notably silent, however, is True Lies star Arnold Schwarzenegger, who has worked with Kramer off and on for over two decades. According to Kramer's IMDB page, he has worked as Schwarzenegger's stunt double on a total of seven films, and recently worked as stunt coordinator on Terminator Genisys. Though it is not Schwarzenegger's job to respond to any and all allegations of sexual misconduct against co-workers, perhaps he will be motivated by the energized #MeToo and Time's Up movements to weigh in.