Tyler Perry's PCAs Speech Is Very Optimistic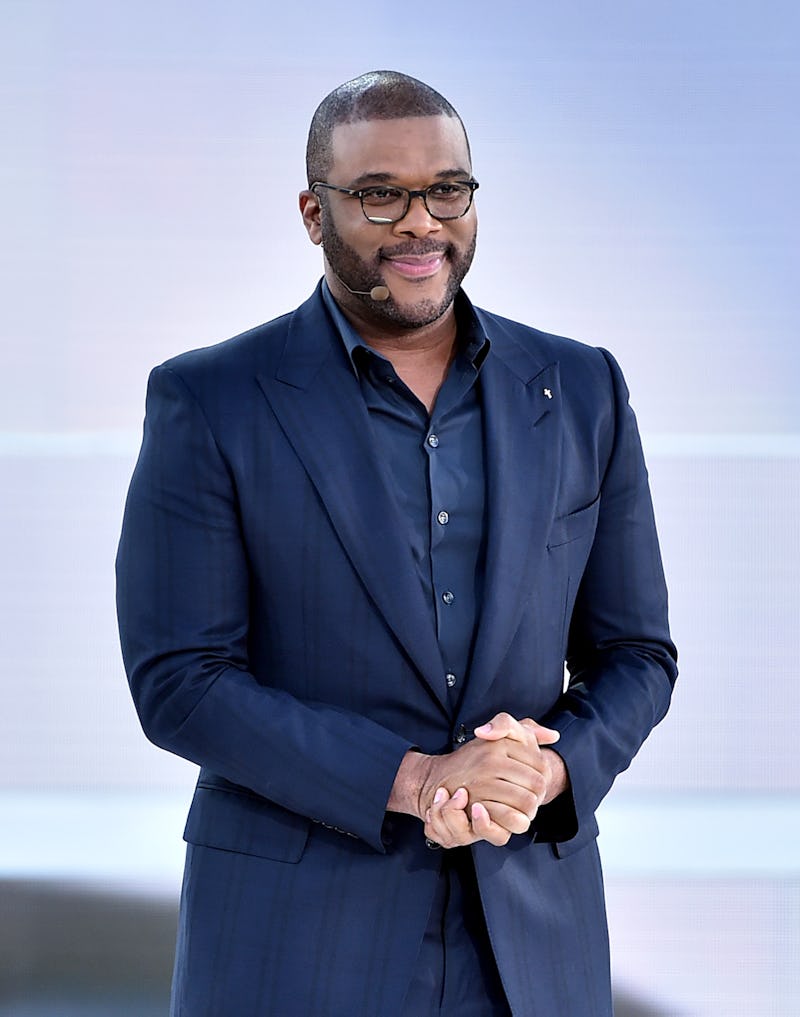 Kevin Winter/Getty Images Entertainment/Getty Images
Perhaps the most beautiful and optimistic speech at Wednesday night's People's Choice Awards was Tyler Perry's. Perry accepted the People's Choice Awards' Humanitarian Award, but it was his speech that was worthy of real celebration. What made the speech so optimistic? It would appear that, amidst his truly humble words, Perry had a message for all of us listening: "It is so important that we know that no matter how dark it gets, we all have to be light for each other." How did he arrive at this perfect sentiment?
Whilst detailing what a Life Safety review is (a crucial part of the construction process, as Perry has experienced through his philanthropic work), Perry noted that a crucial part of a working building was having back-up lights for when the power goes out. He even gestured to the back-up lights in the theater. He then stated:
"What I have found, and what has been so important to me right now, is that as I look at the state of the world and the state of our country and everything that is going on, it is so important that we know that no matter how dark it gets, we all have to be light for each other.
You turn on your phones, you turn on your televisions, you're met with darkness and negativity, death, destruction, murder, terrorism, hate, racism. You don't even need to search for it because it's searching for you. It can find you, it's right there beside you. It's in your pocket. You have to be careful when you have things that close to your pocket, that they don't seep into your heart. If you keep taking it in, it can consume you."
At the end of his speech, Perry expanded on his crucial sentiment:
"But what is so important that we understand is that no matter what anybody is going through, we're all going through it together ... If the power is going out in your life, or someone's life around you, and they don't know if they can find their way out, be that light around them."
His message of kindness and looking out for one another, especially in dark times, is sure to be one that we should all bring with us as we go further along in 2017. It was a great speech, iconic for an awards show, and worthy of consideration for keeping close by when times inevitably get tough in the coming year.
Well said, Perry. Well said.