Tyra Banks Just Changed The 'ANTM' Audition Rules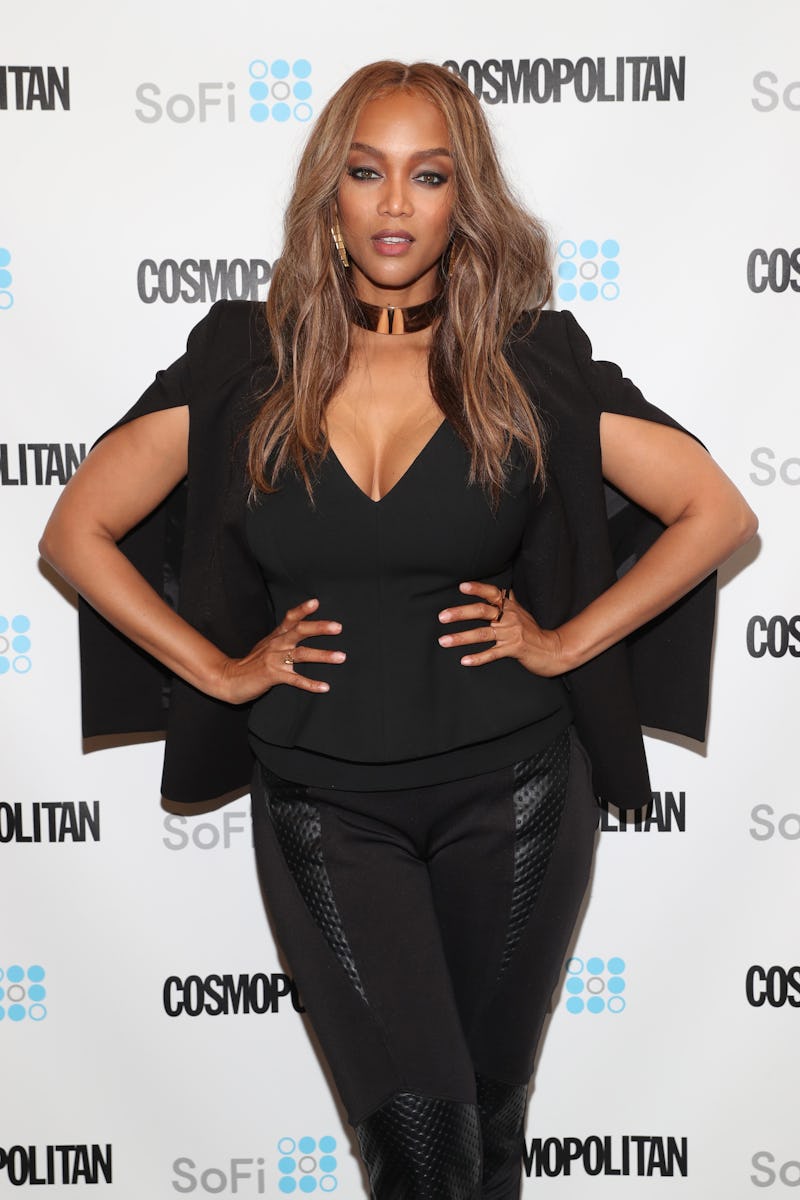 Cindy Ord/Getty Images Entertainment/Getty Images
Calling all America's Next Top Model fans: Tyra Banks may have just announced her return to the competition show a few weeks ago, but it looks like you all have another reason to smize big. After taking to Twitter on Saturday to announce the official casting call for the show's 24th cycle, the supermodel and television producer revealed that she's making one major change to the ANTM audition requirements — the age limit.
In a video shared with her over 13 million followers, Banks announced her plans to nix the show's age requirement, citing that any interested applicants should just know how to "smize and be open to learning how to work the runway like a supermodel."
"There have been 23 cycles of America's Next Top Model, and every single cycle we say you have to be 27 years old or younger," she said in the video. "You know what I hear all the time? 'Tyra, come on! Why have an age limit?' So, you know what? I'm taking that age limit off. You want to audition for America's Next Top Model? I don't care how old you are, honey."
This isn't the first change the competition show has implicated in its 14-year run. When casting for the 13th cycle, producers switched the height requirements to only accept applicants who were 5'7" and under. Shortly after, in cycle 20, the show began featuring male contestants.
It looks like Banks has a lot in store for 2017, and I seriously can't wait. After taking a very brief hiatus from the most recent season of ANTM, which saw Rita Ora as the host for its first season on VH1, she was recently brought on as the newest host for the 12th season of NBC's America's Got Talent following Nick Cannon's departure. That announcement came just a few days before plans of Banks' return to ANTM went public.
Neither show has begun shooting so, until they do, I'll just practice my smize as best as I can.