Ulta's MASSIVE Sale On Hair Products Includes Paul Mitchell & Living Proof For 50% Off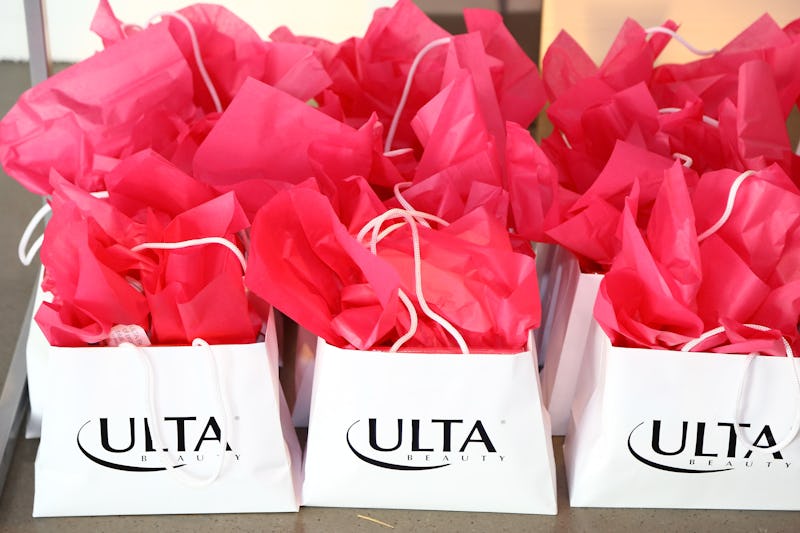 Astrid Stawiarz/Getty Images Entertainment/Getty Images
If you have a cabinet full of empties for your hair products, then you're in luck because you can restock on all of your favorite products thanks to the Ulta Gorgeous Hair Event, where many bestselling brands will be up to 50 percent off. Running from Sept. 30 to Oct. 20, the event has daily beauty sales as well as big, blow-out deals on some of your most favorite brand names. The sale is going on both online and in-stores, giving you options on how you will buy your hair masks and split-end serums.
The three week long event has daily "Beauty Steals," which are price-slashes on certain products that are available for one day, and one day only. You have to check on Ulta's website to see what the deal of the day is, and it will be discounted up to 50 percent off. This Beauty Steal concept isn't new for the retailer, though it doesn't happen often. You'll only see these kind of catch-it-or-you'll-miss-it bargains three times a year: during 21 Days of Beauty, the Gorgeous Hair Event, and the Love Your Skin event.
On top of that, there are going to be Secret Beauty Steals every Friday, but you can only nab those in-stores, so it will be worth swinging by your local Ulta store to see what kind of haircare you can pick up for cheap. But that doesn't mean that online shoppers get penalized. There will also be Online Only offers throughout the event, and you can sign up for Ulta's emails in order to be alerted of each one as it comes through.
So for tomorrow's Beauty Steals, you can expect Rusk's W8less & W8less Plus Hairspray to be slashed down from $16.50 to $7.99; all GOT 2B products 50 percent off online; and Sexy Hair's Healthy Sexy Hair line to go down from $22.95 to $8.99.
If you're part of the beauty retailer's Ultamate Rewards program, then there is an extra kickback for you during this season sale. Diamond and Platinum shoppers will get free shipping on their Beauty Steals purchases until Oct 20., as long as they hit a $10 minimum. That makes buying your new hair straightener or flexible hold hairspray online all the easier.
But this event isn't just all about flash Beauty Steals - it has a few more levels. For example, there is the "Buy 2 Get 1 Free" sale, which includes 16 haircare brands that you can mix and match to get the deal. You will see brands like Bed Head, Big Sexy Hair, Paul Mitchell, Sebastian, Chi, and more. You can see the full sale selection here.
There is also the "Power Pairs Shampoo & Conditioner" sale, which will allow you to pick up a shampoo and conditioner set at a discount. Just to give you an idea what you will find, you can get JOICO sets 2 for $20, or AG Hair combos 2 for $30. You can shop the full sale selection for that deal here.
Prepare to have your best hair of the year, and at a deep discount!