Updates To The Ariana Grande Concert Explosion In Manchester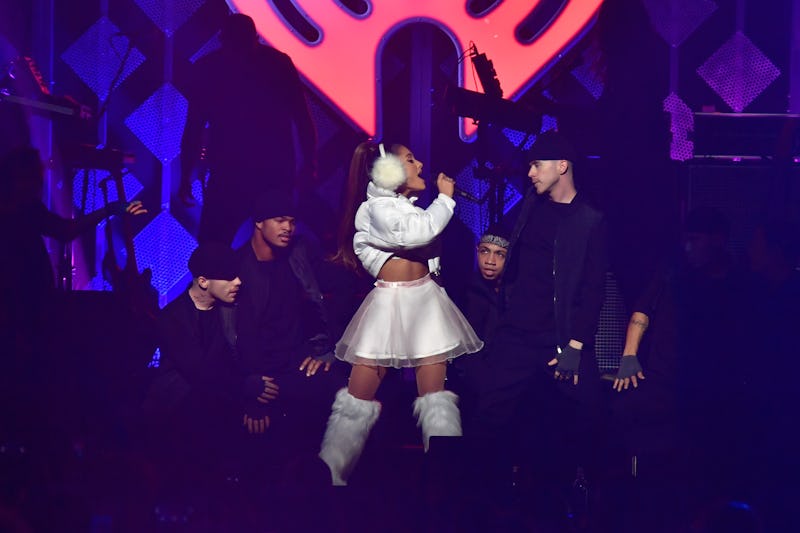 Paul Marotta/Getty Images Entertainment/Getty Images
According to the latest reports, there were a "number of fatalities" at an Ariana Grande concert Monday night in Manchester, England. NBC Nightly News reported that local police said there were deaths and injuries at the Manchester Arena due to an explosion. At the time of writing, much is still unknown about the reported explosion and local law enforcement have not offered many details yet.
NBC News reported that at least 20 people were killed and hundreds were injured in the explosion. These reports have not been confirmed by officials at the time of writing. According to NBC News, British and United States law enforcement sources said there were two explosions.
According to an official statement released by the Greater Manchester Police, there are a "number of confirmed fatalities and others injured." Greater Manchester Police also tweeted that "emergency services [were] responding to serious incident at Manchester Arena" and instructed people to avoid the area.
According to a representative for Grande, the singer was not harmed.
Concertgoer Oliver Jones, 17, told The Guardian about the scene in the arena after the reported explosion. "The bang echoed around the foyer of the arena and people started to run. I seen people running and screaming towards one direction and then many were turning around to run back the other way," he said. "Security was running out as well as the fans and concert goers. Reports of blood and people injured."
Another concert attendee, Sophie Tedd, told The Guardian, "We were sitting on that side then suddenly there was this big bang in the block next to us. Everyone started screaming and we nearly got trampled on. There was a burning smell."
One concertgoer told Sky News:
A few people had said ... they thought it was a bomb. But we thought that because she had a lot of balloons in her concert that we thought it was just one of them. And people were ... just like assuming the worst, but then as we got outside, we realized that it was probably a bit more serious.
BuzzFeed UK reporter Hannah Al-Othman shared photos from around the concert venue, showing regions cordoned off by police.
According to Al-Othman's tweets, "Lots of panicked people. Dozens saying they can't get home. No trains out of Manchester at all."
Grande is in the middle of her Dangerous Woman Tour. She is set to perform in London on Thursday, though it is unclear how Monday's incident will affect her touring schedule.