Urban Decay's Fix Shadow Primer Is More Than That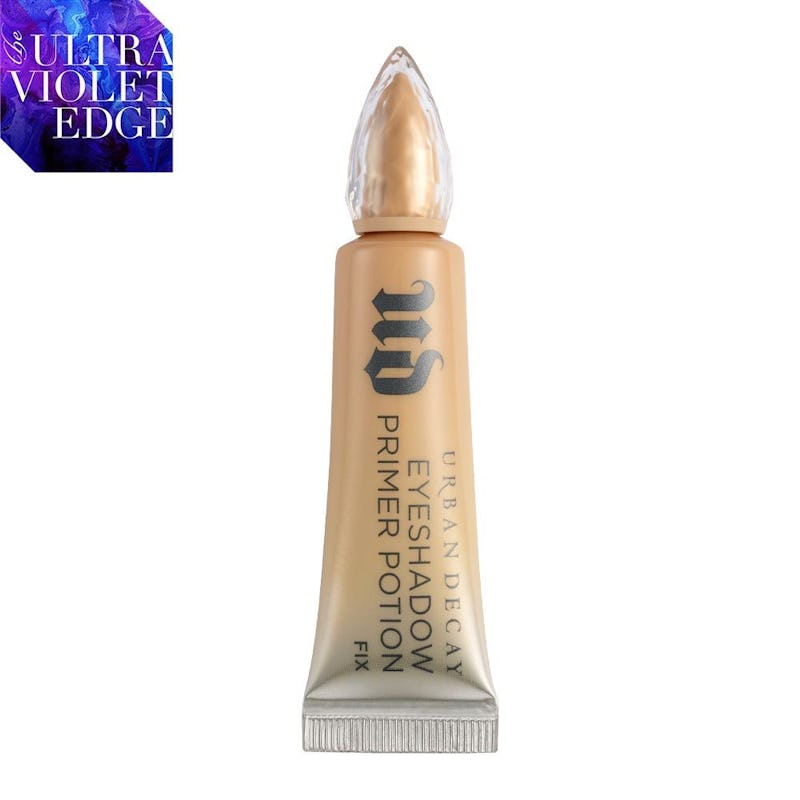 Urban Decay's eyeshadow primer, aka the Eyeshadow Primer Potion, is a Holy Grail product for so many Beauty Junkies. I use it all the time and it ensures that my eyeshadow and liner stay all day and deep into the night. Urban Decay's new Fix Eyeshadow Primer Potion is a warm and matte beige that can add a slight or subtle pop or "oomph" to a light or neutral eyeshadow shade. Or it can merely serve as a strong base to which eyeshadow adheres for hours on end. But this particular shade, which is limited edition, has a much more critical mission. Why is Urban Decay's new Fix Eyeshadow Primer a big deal and why do you need to nab it, besides its awesome makeup-extending qualities?
Well, the brand is donating 100 percent of the purchase price to women's empowerment non-profits. Whoa! That is pretty amazing.
Urban Decay Eyeshadow Primer Potion, $13, Sephora
One tube of the Fix Primer Potion is under $20. You can feel good about your purchase, since your eyeshadow won't migrate or move until you decide to take it off and the proceeds will be used for good things.
If you want to know where these purchase funds are going, here's the intel. The brand will donate to organizations selected by The Ultraviolet Edge, which is Urban Decay's global initiative to empower women.
Urban Decay Eyeshadow Primer Potion, $13, Sephora
You can apply Fix with the provided wand and use it to spread and blend. Or you can dab and then blend with fingers, which is my tried and true method.
Urban Decay Eyeshadow Primer Potion, $13, Sephora
There are many iterations of the UD Eyeshadow Primer Potion. There are mattes and sparkly versions and champagne and nude hues, all of which can intensify your eye makeup look or merely serve as the base so whatever cream or powder you apply on top of it won't melt or fade.
This edition is extra special because of the charity element. Kudos to Urban Decay for its efforts to support women's organizations!
This screen grab is from the brand's marketing email, alerting its customers about the new Primer Potion and the initiative behind it.
This video offers further details about The UV Edge and Fix, and it features UD founder Wende Zomnir and vlogger Kandee Johnson.
Urban Decay Eyeshadow Primer Potion, $13, Sephora
Here is the product description on the UD site, which touts is status as limited edition!
Images: Courtesy of Urban Decay (5)