Urban Outfitters' Kitchen & Barware Sale Is Full Of Instagrammable Finds As Low As $4.99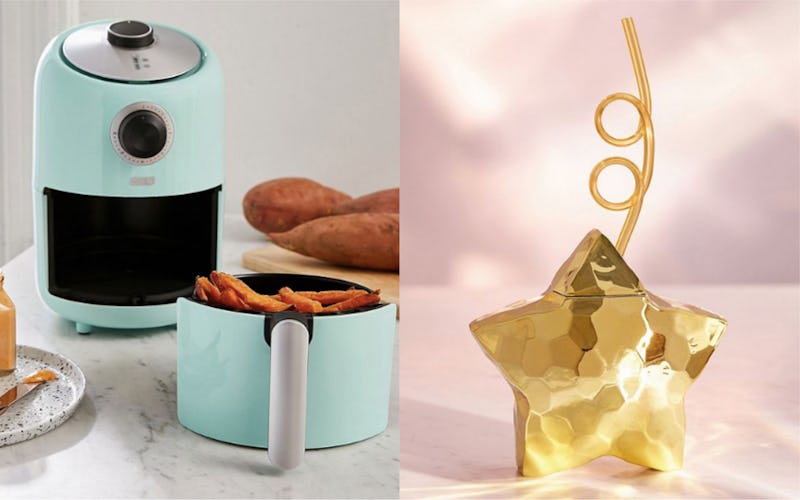 Hands down, one of the best things about shopping for your home or apartment is kitchenware. I don't know why, but cool little kitchen gadgets are just so much fun — why not bring even more joy to the room where it (eating) happens? If you're hosting, your guests will certainly appreciate being able to enjoy drinks out of cool cups and there'll be no danger of mixing anyone's beverages up — how can you mistake a sloth-covered pint glass with one that has Bob Ross' face on it? Luckily, Urban Outfitters is having a Kitchen and Barware sale that includes those exact items and tons more, and you can find items priced as low as $4.99.
From bar carts to adorable mugs to 12-piece dining sets, this sale seriously has anything you could possibly dream of adding to your kitchen. In fact, with nearly 80 items on sale, it's probably going to be hard to decide between which items to choose — trust me, your cart will fill up fast. It never hurts to treat yourself every once in awhile though, and you honestly deserve a mini waffle bowl maker (you'll never worry about what to have for breakfast again). Read on for some must-have super affordable kitchen and bar items, and get your hands on them while this glorious Urban Outfitters sale lasts.