3 People Are Suing Usher For Allegedly Failing To Disclose His STI Diagnosis — REPORT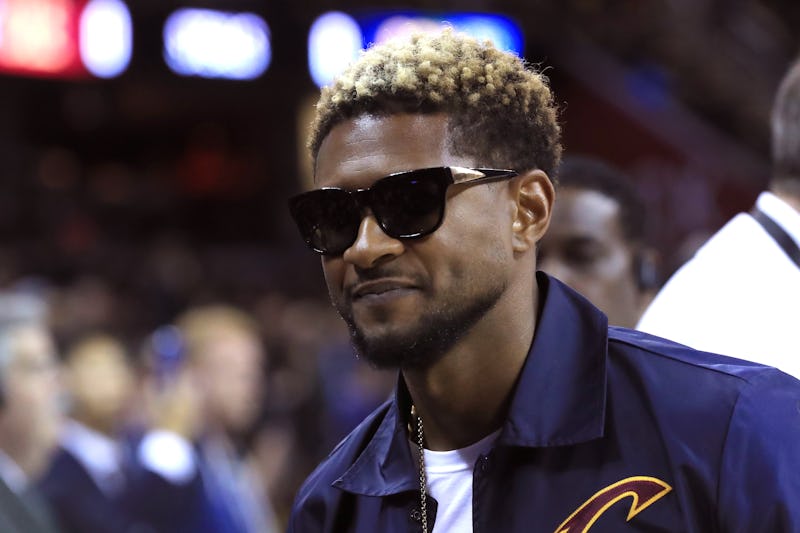 Ronald Martinez/Getty Images Sport/Getty Images
On Friday, civil rights attorney Lisa Bloom announced she will file a lawsuit in California against Usher for allegedly failing to disclose his herpes diagnosis to three sexual partners. Neither Usher nor his representatives have responded at the time of writing. In her press statement Friday, Bloom said that one of Usher's accusers will publicly present her case against him at a press conference Monday, while the other two will remain anonymous.
UPDATE: A TMZ story published on Aug. 24 reports that according to court documents from the lawsuit in which he is being sued for $20 million, Usher said that a previous sexual partner could have infected the woman and that he is requesting the case be thrown out. Bustle reached out to Usher's reps regarding this report, but did not receive an immediate response.
EARLIER: This won't be the first herpes-related the lawsuit the singer will face. He was sued in 2012 over a claim that he "consciously and purposefully" withheld his herpes diagnoses from a partner with whom he was allegedly having unprotected sex, and ultimately paid her $1.1 million in a settlement, according to court documents acquired by RadarOnline. He was also sued in July for $20 million by another woman who made similar claims against him.
Usher has not commented publicly on any of the reports or allegations. However, TMZ reported last month that his wife, Grace Miguel, isn't bothered by the accusations and doesn't give them any weight, citing sources close to the couple.
"Many news organizations have recently reported that musician Usher was diagnosed with herpes in approximately 2009, and in 2012 settled a case with a woman who claimed he'd transmitted the disease to her. Usher has not publicly denied these claims," Bloom wrote in her press release. "On Monday, August 7, Attorney Lisa Bloom will file a California lawsuit on behalf of three individuals, all of whom allege that Usher had sexual contact with them after 2012, and failed to warn him of his alleged STD, as require by law."
"One of the accusers will speak at the press conference," Bloom continued. "The others will be named in the complaint as Jane Doe and John Doe and will remain private."
Under California law, it's a crime for anybody "afflicted with any contagious, infectious, or communicable disease" to willfully expose another person to that disease.
Bloom most recently made headlines for filing a sexual harassment lawsuit against Bill O'Reilly that ultimately led to his ouster from Fox News. A former television host, she's filed lawsuits against many powerful people and organizations throughout her career, including the Los Angeles Police Department, the Roman Catholic Church, Bill Cosby, and Donald Trump. She's the daughter of another high-profile civil rights attorney, Gloria Allred, who specializes in prosecuting sexual harassment cases and has sued Tiger Woods, Charlie Sheen, Shaquille O'Neal, and Roman Polanski, among other celebrities.