Vanessa Hudgens Chopped Off Her Hair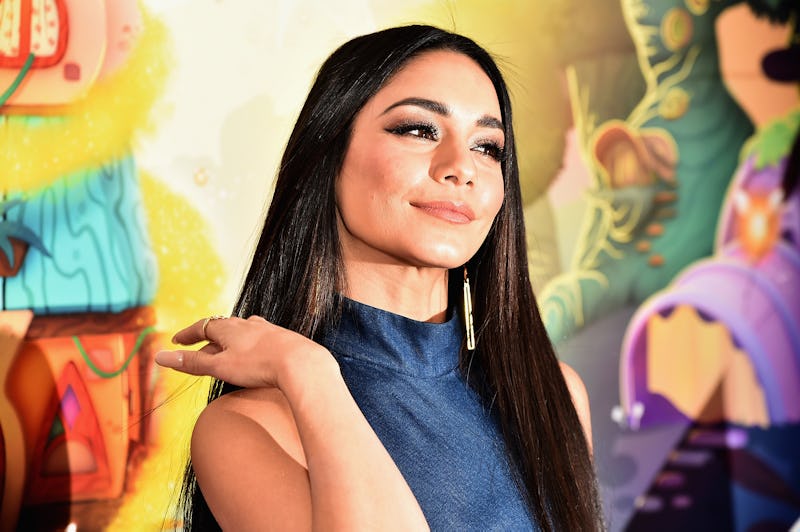 Theo Wargo/Getty Images Entertainment/Getty Images
Vanessa Hudgens has some serious guts. The singer and actor is co-hosting the 2017 Billboard Music Awards this Sunday, May 21. In advance of the high profile gig, Hudgens chopped off her long, black locks into a shaggy, chin-length bob.
Personally, I would never make such a drastic change before a major professional gig such as that. But then again, I'm not famous with a glam squad within arm's reach. I am also admittedly attached to my hair and consider it a protective shield.
Hudgens doesn't shy away from changing her follicles, though. Perhaps this short, choppy, and super sexy 'do will add some extra pep to V. Hudge's stiletto step during the hosting gig.
Hudgens posted a pic of her newly shorn hair on her personal social feeds.
This cut has so much texture and her coif appears bouncy and healthy. Yeah, she went there.
Hudgens has been rocking really long locks for a while now. So this is a refreshing change of pace that is perfect for summer… provided she doesn't immediately resort to extensions to restore her mega length.
Not only do this long bob (or really short lob) suit her but it's still long enough to do a lot with. It's versatile and playful.
Doesn't her short hair slay? It's super fun and easy breezy. She can wash, add some texturizing product, scrunch, and go for beachy locks. Or she can blow it straight for a sleek 'n' chic 'do.
Here's a more recent snap of Hudgens with longer locks.
She had quite a bit of length!
Her mane was mega at Coachella last month. The Internet — well, her Instagram followers and commenters— is here for Hudgens' chop. Here's a sampling of reactions.
The support is there.
Agree!
While it's not a necessity when a celeb wants to make a hair change, the Internet heartily approves of V. Hudge's short 'n' sexy strands, which are more of a true bob than a lob.