'Vanity Fair's Olivia Cooke Moved Her Career To The U.S. Because Of This Major Issue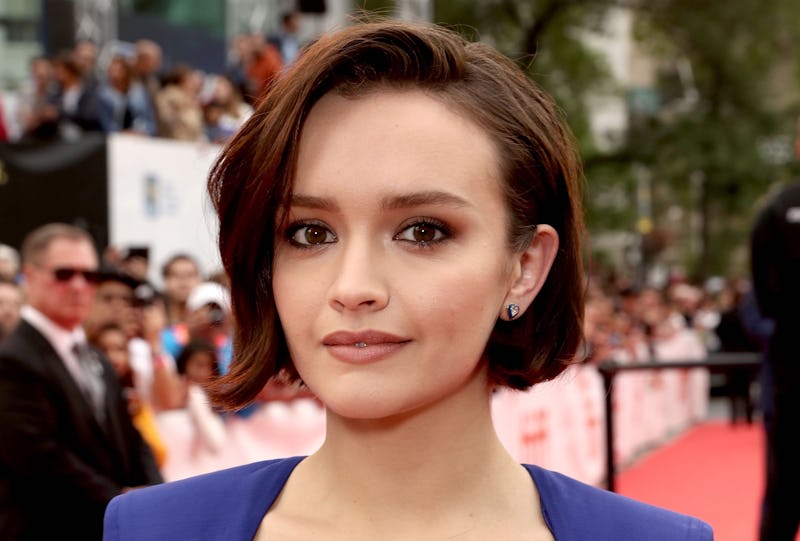 Todd Williamson/January Images/Shutterstock
In ITV's new adaptation of Vanity Fair, Olivia Cooke's Becky Sharp speaks with the crisp RP accent you'd expect from a 19th century period drama. But in reality, the actor is from Oldham, Greater Manchester, and has the North West accent to match. In part, that's what inspired her move to the U.S., a new interview reveals. Speaking to the Radio Times, Vanity Fair actor Olivia Cooke says she's typecast because of her accent in the UK, and without first making her name across the Atlantic, she might never have won the role of Becky Sharp.
Cooke told the Radio Times that her accent is "such an identifiable factor", describing the general reaction to her speaking voice thus: "Oh. She's northern. She's from the North West somewhere. She's working class." And that significantly impacts the roles she's considered for in the UK, she told the magazine. Her impression of the casting directors she's faced? "'If she sounds like that, make her Maid Number Two."
Cooke had a few parts in BBC dramas at the beginning of her career, but it was in America where she really made her name. She played Rachel in teen comedy Me and Earl and the Dying Girl, and scored a leading role in Psycho TV prequel Bates Motel, in which she played Emma. This year, she appeared as Art3mis/Samantha in sci-fi adventure film Ready Player One, as well as privileged teenager Amanda in comedy thriller Thoroughbreds. She's soon to play the daughter of Oscar Isaac and Olivia Wilde in Spanish-American movie Life Itself.
Her greater success in the U.S. is probably no coincidence, according to Cooke. She told the Radio Times, "I'm only guessing, and with the benefit of hindsight, but I wonder, if I'd stayed here as a working-class northern actress, whether I would have had this career path. In America, my accent's not a thing, I'm just British — 'Where's Manchester? In London?'"
Working-class women, she thinks, face greater stigma than working-class men in the UK media industry. "Here working-class men can rise up the ranks and do all these different accents, and I just don't think they assume women can. But it's definitely changing."
In her experience of classism, Cooke isn't actually worlds away from her Vanity Fair character. Becky Sharp is a ruthless social climber, but she's consistently stigmatised because of her "low birth" and orphaned status. Cooke's take on William Makepeace Thackeray's anti-heroine has won her considerable critical acclaim: the Guardian called her "an ideal Becky Sharp," while the Radio Times deemed her "dazzlingly charismatic."
Olivia Cooke's career is evidently on a sharp upward trajectory, despite the stereotyping she's faced as a working-class actor. But her experience highlights the very real prevalance of classism in the U.K. entertainment industry and beyond, an issue that demands immediate and urgent consideration. And here's another thought: hiring working-class actors and coaching them into 'standard' English accents is one thing, but wouldn't it be nice to hear some real regional accents on screen too?