Victoria Justice's Teal Hair Will Inspire Your Spring Beauty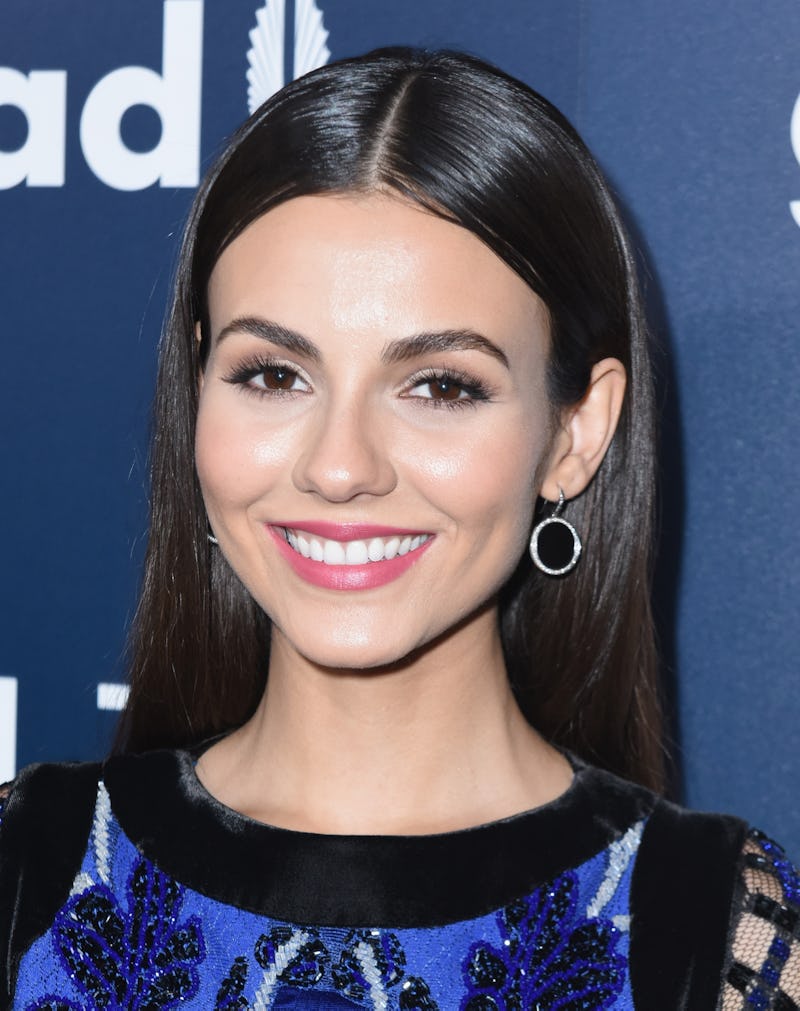 Vivien Killilea/Getty Images Entertainment/Getty Images
In case you missed the memo, pastel hair is all the rage right now. It's largely due to the major moment unicorn-inspired beauty is having because there's no better way to let out your inner unicorn than by going full-on My Little Pony with your hair, after all. Victoria Justice dyed her hair teal, and she couldn't be more on-trend if she tried.
Before you go and get too excited, this seems to be just for a photo shoot and not necessarily a permanent change (it could even be a wig) but still. Can we take a moment to admire how awesome she looks? She took to social media to post photos from the photo shoot she did as part of an art installation with Phillip K. Smith, III. She's calling herself an "alien" with this new hairdo, and I've gotta say — the look is definitely extraterrestrial chic.
With music festival season in full swing, this style move couldn't have come at a better time. Many folks online are loving her look, and if you're feeling inspired to let out your outer space goddess after seeing her new 'do, you should definitely consider a temporary dye this spring. I mean, if a little semi-permanent dye could make your strands this amazing — why not give it a try?
Her look is out-of-this-world incredible, that's for sure.
Fans couldn't be more in love with her blue strands.
She's the most beautiful alien around.
People sure are into this 'do!
Because she slays no matter what planet she's on, honestly.
This is a departure from her typically darker strands. But who even cares? This was such a great way for her to switch things up.
Unicorn Hair in Dirty Mermaid, $16, Lime Crime
If a mane this cool is just a little semi-permanent hair dye away, then what are you waiting for? Let Justice inspire your unicorn vibes.
Is she serving up some serious inspo or what?