Georgia Cops Flipped A Coin To Decide Whether To Arrest A Woman & The Video Will Stun You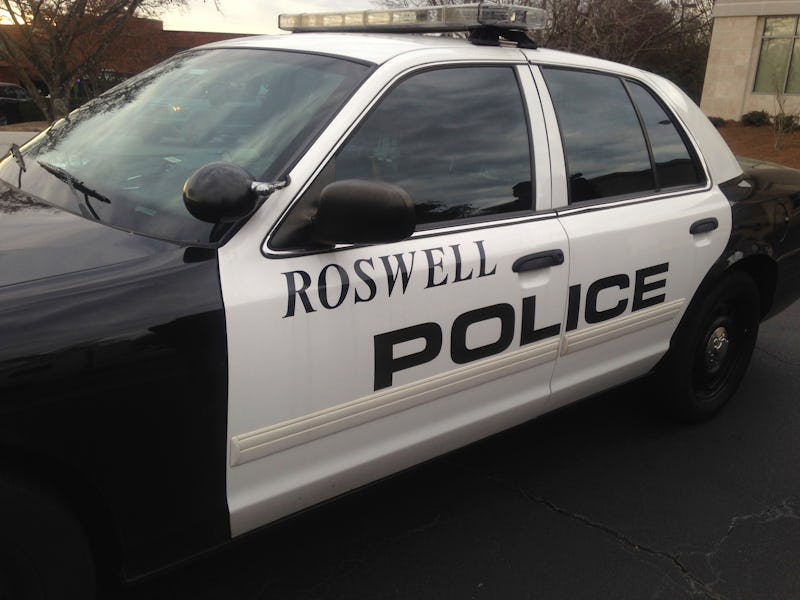 John E. Davidson/Getty Images Entertainment/Getty Images
Two Georgia police officers have been put on leave after the officers used a coin flip to decide to arrest a woman at a traffic stop who was accused of speeding, according to The Washington Post. Roswell officers Courtney Brown and Kristee Wilson stopped the woman, Sarah Webb, in April after she was going at least 80 miles per hour, they say.
According to body cam footage of the incident, Webb told Brown that she was late for work as she looked for proof of her car insurance. "You would rather risk people's lives?" Brown asked Webb, repeatedly reminding her of the slick road conditions because of rain in the city almost 20 miles outside of Atlanta.
Then Brown returns to her squad car. In the body cam footage, as they discuss possible offenses, Brown can be heard telling Wilson that her speedometer hit at least 90 miles per hour while she was driving after Webb. Brown told Wilson that she didn't have speed detection on at the time of pursuit. Wilson then countered that she can use her own speed as she pursued her.
"What do you think? Just tickets?" Brown asked Wilson. Webb, the woman who was driving, was still in her car just a few yards away during this conversation.
Wilson takes a beat, then responds: "Atlanta answer or Roswell answer?"
Then as one officer restarted her in-cruiser computer, the other opened an app on her phone for a coin flip. Wilson says, "A, heads. R, tails," meaning if it's heads, they'll arrest Webb. If it's tails, they'll release her.
The app makes the sound of a flipping coin, and Wilson asked, "This is tails right?"
"So release?" Brown said in reply. Without hesitation, Wilson replied immediately, "23." According to The Washington Post, this is the Atlantic Police department code for arrest.
Brown leave the police vehicle and returned to Webb's car to tell her she's being arrested. "You put a lot of people's lives in jeopardy," Brown told Webb as she's arrested.
According to outlets, Webb said she didn't know about the coin flip — and the possibility of not being arrested — until she was contacted by WXIA-TV's investigative team who broke the story two months after her arrest.
"Wow, these people put my freedom in the hands of a coin flip," Webb told WXIA's 11Alive Investigators. "And that's disgusting."
On Monday, the charges against Webb were thrown out. Webb said she spoke to the prosecutor who asked for the case's dismissal. "She said, 'I have watched the videos and I absolutely refuse to prosecute this case'," Webb told WXIA's 11Alive Investigators.
According to WXIA, the Roswell officers weren't put on administrative leave until the TV station started their reporting. Now, according to the station, the officers are subject of an internal affairs investigation.
Here's the statement issued by Roswell Police Chief Rusty Grant:
On April 7, 2018, Roswell Police Officers Courtney Brown and Kristee Wilson made an arrest subsequent to a traffic stop. Brown apparently based her decision to arrest the violator on a coin toss app that was on her cell phone. After I became aware that this incident occurred, I immediately initiated an internal investigation into the matter. I then placed both officers on administrative leave. Since this is an open internal investigation, I cannot discuss the details of the incident until the conclusion of the investigation. This behavior is not indicative of the hardworking officers of the Roswell Police Department. I have much higher expectations of our police officers and I am appalled that any law enforcement officer would trivialize the decision-making process of something as important as the arrest of a person.
The investigation is still pending, but both officers are on administrative leave.