These Memorable Moments From Kylie Jenner's Pregnancy Are Absolutely Heartwarming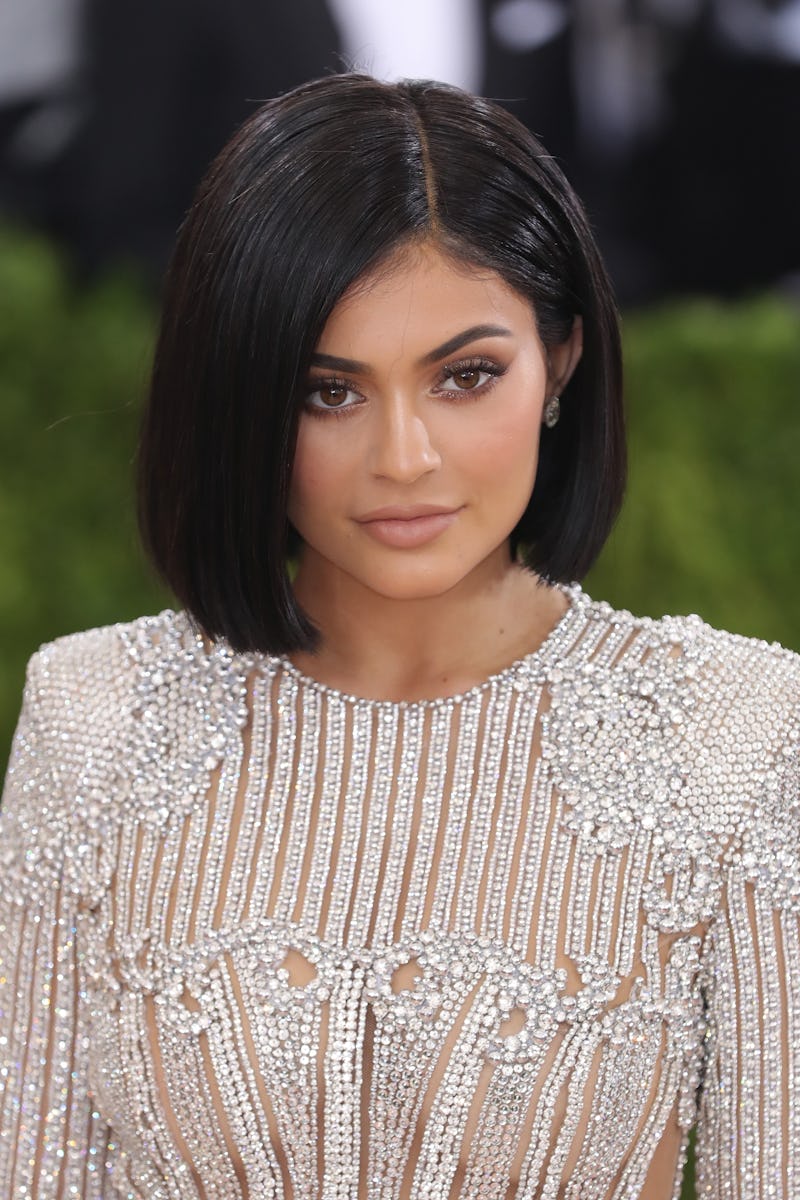 Neilson Barnard/Getty Images Entertainment/Getty Images
On Sunday, just hours before the Super Bowl, a birth announcement nearly broke the internet. In a video post, Kylie Jenner revealed not only her pregnancy, but the fact that she had already given birth to a healthy baby girl on Feb. 1 — and that she was overwhelmingly excited to share the news. The announcement, which was immediately shared across social media, confirmed rumors that Kylie was expecting her first child that had been running rampant for months.
In the video, Jenner shared intimate moments from the last nine months of her life, including ultrasounds and baby showers. Sunday's birth announcement marks the first time she has spoken publicly about her much-rumored pregnancy.
"I'm sorry for keeping you in the dark through all the assumptions. I understand you're used to me bringing you along on all my journeys," Jenner wrote in a statement posted to Instagram. My pregnancy was one I chose not to do in front of the world." She also expressed concern about what being in the spotlight while carrying her daughter might do to the both of them. "I knew my baby would feel every stress and every emotion so I chose to do it this way for my little life and our happiness," she said.
The video itself functions as a sort of animated scrapbook, and documents Jenner's pregnancy. Starting from when she first shared the news with Jordyn Woods, it ends in the delivery room with the newborn cuddling her mother's shoulder.
After introductory footage from Kylie's own birth, Woods' voice cuts over the visuals, where she addresses the yet-unnamed infant. "This is how I found out about you," she said. "Your mother and I were living our lives, having fun. She met your father and they just hit it off. Chemistry. One day, I was in your mom's bathroom with her and she took a little test... she passed it to me after, like 'surprise.'"
From there, the video flashes to a baby shower, where Kylie is seen hugging boyfriend and presumed father-of-the-baby, Travis Scott. Most members of the Kardashian-Jenner clan, all of whom have maintained radio silence about Jenner's pregnancy, are seen celebrating. For nearly the entire nine months prior to her daughter's birth, Jenner had remained absent from public life, rarely being seen or heard from on her family's flagship reality television show, or on social media.
But fans are offered much more intimate moments than baby showers. Soon, the video cuts to the hospital, where 15-weeks pregnant Jenner and Scott are getting an ultra sound. In the background, Jenner is heard asking, "Is she moving?" (The answer is yes.) The mother-to-be, briefly seen gazing at the ultra sound screen, remarks that her daughter has five fingers, which she mentions several times in the 11-minute clip.
The baby video also features more than just one freshly born Kardashian-Jenner infant. Unceremoniously in the second half, Jenner is seen meeting elder sister Kim Kardashian's newborn son, Chicago West. Born earlier in January, the video marks the first time that an image of him has been shared in public.
"She's so little," Jenner coos as Kardashian hands her the baby, tightly swaddled in a white blanket. The clip also includes the moment when Kim shares, at least with Jenner, Woods, and Rob Kardashian, that she and Kanye would be naming their new son Chicago. "I love Chicago," Jenner says.
The last two minutes are devoted to Jenner's delivery. The moment itself cuts to black, but the audio plays as doctors and nurses countdown for the final push. Finally, the video, titled, "To Our Daughter," ends quietly, angled just behind one side of Jenner's face. The newborn baby is partially in the shot, her face never shown. Piano plays in the background, and then the child's birthday and weight are shown: Feb. 1, 8 lbs, 9 oz.