Yup, You Can Now Pay Marla Maples $33 To Personally Help You Deal With A Breakup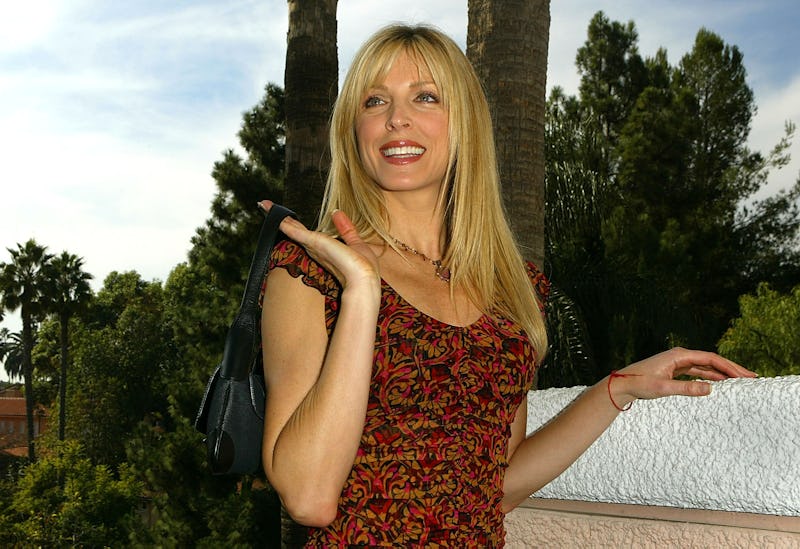 Carlo Allegri/Getty Images Entertainment/Getty Images
If you want President Trump's ex-wife Marla Maples to record a personalized video for you, there's an app for that. Maples, to whom Trump was married for six years in the 1990s, is now on Cameo, a new site that allows users to order customized video messages from various celebrities and pseudo-celebrities.
"Hi there, Chase, it's Marla Maples," the actress says in one of the personalized videos. "I heard from your friend Ang and Jess that you just went through a breakup, and that it wasn't really an easy time for you. So, I just want to reach out to you and tell you — just keep it positive, babe. Just do your best to love more than ever, and trust there's a reason for everything."
That's the kind of thing you can expect from Cameo's talent: Birthday messages, well-wishes, consolation after a breakup, or just a simple hello. Other personalities available for custom video orders on the site include blogger Perez Hilton, comedian Andy Milonakis, and former wide receiver Terrell Owens. Most of the people on the site aren't exactly household names; according to Elle, many of them are YouTube vloggers, reality TV stars, minor musicians, Instagram comedians, and professional athletes. The videos generally last a minute or two, and the celebrities have the right to reject any request.
According to Elle, the idea behind Cameo came when sports agent Martin Blencowe asked one of his clients, former Seattle Seahawks defensive player Cassius Marsh, to record a short congratulations video for a friend who'd recently had a baby.
"Hey Brandon," Marsh said in 12-second video clip. "I just wanted to say congratulations on [the baby] and I'm sure if he gets your athletic ability he'll be playing for the Seahawks one day, man. Go Hawks!"
The Brandon in question posted the video to Instagram and said it was one of the best gifts of his life. Blencowe showed the video and Brandon's response to it to one of his coworkers, a man named Steven Galanis, and Galanis went on to found Cameo.
Anybody can order a custom video, but not anybody can record one: Elle reports that public figures must have at least 20,000 Instagram followers in order to be eligible for custom video offerings. Once they're accepted to the platform, they can set their own prices; $20 is the recommended starting price, though many celebs are charging more in the $50-$90 range.
From a business standpoint, Cameo is notable in that it doesn't have to spend very much on advertising or marketing, as the celebrities in question take on much of that obligation themselves. For some, it's paying off handsomely: Cameo says Sonja Morgan from The Real Housewives of New York City has recorded more than 900 videos for $59 a pop; taking away the 25 percent cut that Cameo takes from all video revenues, that means Morgan has made somewhere in the neighborhood of $42,000 on the platform.
Although Maples is largely known nowadays for her marriage to Trump, she initially made a name for herself as an actress, and has dipped her toes in various other entertainment mediums as well. In addition to appearing in Executive Decision, Happiness, For Richer or Poorer and several other 90s films, Maples has presented at several Miss Universe pageants, competed on Dancing With The Stars, hosted her own radio show and recorded a spiritual album called The Endless.
Maples has one child, Tiffany, with Trump. In January, it was reported that she's dating Donny Deutsche, a TV personality, former contestant on The Apprentice and vocal critic of the president.