Lyft Is Helping These Latinx Voters In Kansas Get To The Polls For An Important Reason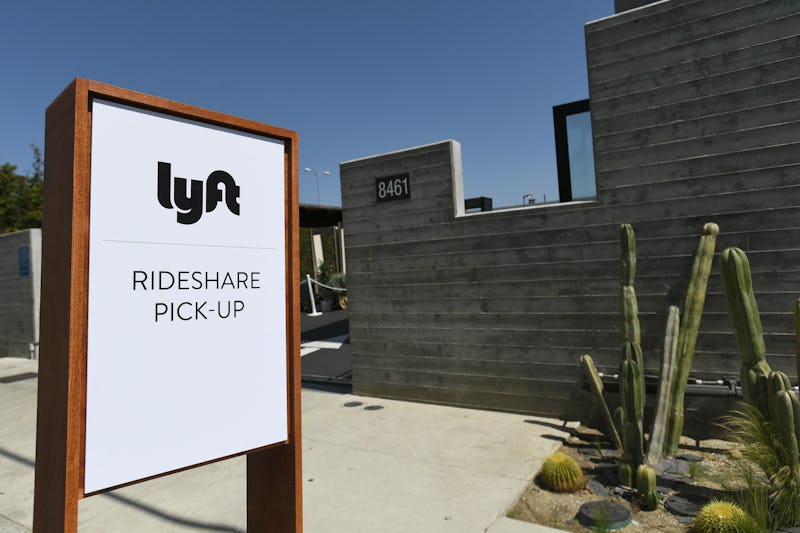 Emma McIntyre/Getty Images Entertainment/Getty Images
Baby, you can drive their car — straight to the polls! On Sunday, Voto Latino announced a partnership with ride-sharing company Lyft to drive Dodge City, Kansas voters to polls after the town's one polling place outside was moved outside the city limits.
"#DodgeCity#Kansas, is a Latinx -majority city that has had it's ONLY polling location moved outside of city limits w/out access by public transportation. So we're partnering w @lyft to provide rides to the polls!" the advocacy group tweeted on Sunday night.
The partnership is in response to an Associated Press report on Thursday that the town — whose population is 60 percent Hispanic — still only has one polling station for its 27,000 residents. Not only is that one polling station outside city limits, but it's also more than a mile from a bus stop, according to the report.
The town's lone polling place since 2002 had been a couple blocks away from the country club in the wealthy section of town, according to the Associated Press. Ford County Democratic Party chairman Johnny Dunlap told the wire service that the polling places decreased to one after American with Disabilities Act in 2002 required greater accessibility at the voting sites.
Election officials said road construction necessitated the move. When asked for comment by the Associated Press, Kansas Elections Director Bryan Caskey said that Cox had no other option but to relocate the polling site because of the construction. The new location, according to Caskey, is the most suitable one Cox could find, and she informed voters of the change as well as sent out advance voting applications in both English and Spanish.
The one polling site supports more than 13,000 voters, according to ACLU in Kansas Executive Director Micah Kubic.
Democratic officials in Kansas criticized the lack of polling place options in the minority-majority town. "It is shocking that we only have one polling place, but that is only kind of scratching the surface of the problem," Dunlap said, according to the Associated Press. "On top of that, not only is it irrational and ridiculous that we have only one polling place, but Dodge City is one of the few minority majority cities in the state."
Lyft won't only be offering free or discounted rides in Dodge City on Election Day. In August, the ride-sharing company announced its plan to drive people to the polls. "It is estimated that over 15 million people were registered but didn't vote in 2016 because of transportation issues. That's why we're committed to providing 50% off rides across the country, and free rides to underserved communities that face significant obstacles to transportation," the company announced in a blog post.
The transportation campaign is being supported through partnerships with groups such as Vote.org, TurboVote, as well as Voto Latino, and the National Federation of the Blind.
Lyft competitor Uber will also be driving people the the polls on Election Day. On Oct. 4, the reportedly $120 billion-company announced it will provide "free rides" through a partnership with #VoteTogether and Democracy Works.
Early voting has started in some states, such as Texas, and it's unclear if these promotions extend to early voting.