Was Mariah Carey Lip-Syncing On New Year's Eve?…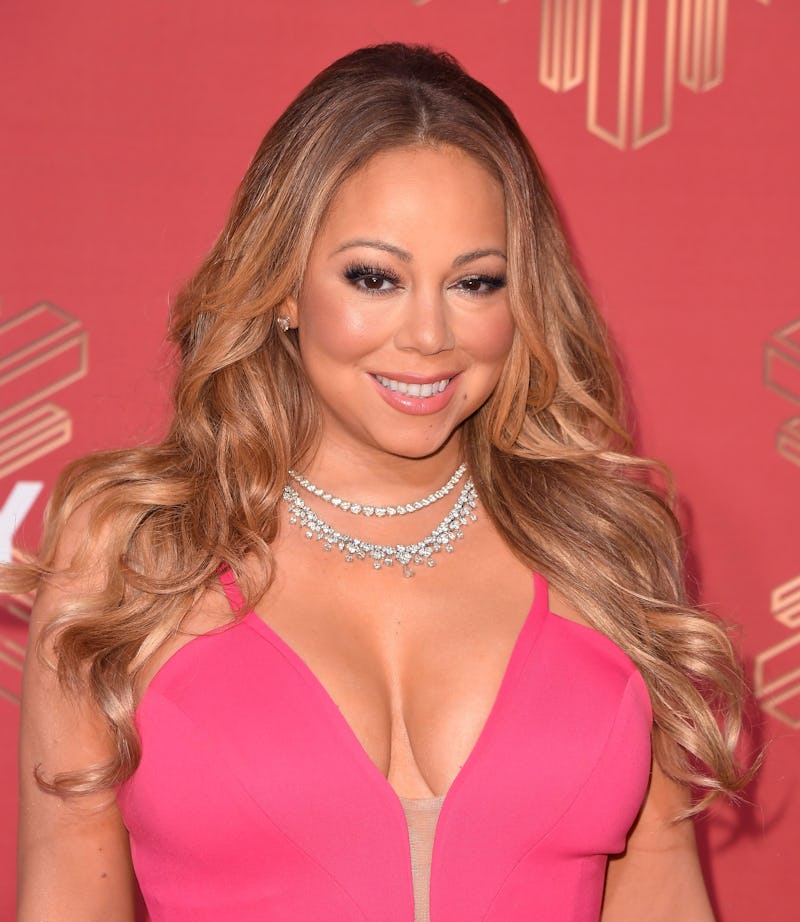 ANGELA WEISS/AFP/Getty Images
Mariah Carey's performance on ABC's NYE special defined everything an artist does not want to happen on live TV. She came on stage and seemed immediately befuddled, then frustrated, looking up at a phantom sound guy who she appeared to think had made a big mistake. Hands on hips, Carey waited a few seconds before pacing the stage and mumbling about letting "the audience" sing this one, and explaining they hadn't done a soundcheck. (Bustle has reached out to Carey's representatives, but has yet to receive any comment back.)
Update: Carey's representatives have issued the following statement to Bustle: "There was a production issue. Technical difficulties. There unfortunately was nothing she could do to continue with the performance given the circumstances."
Earlier: Whether or not Carey sang at all remains disputed, but one thing's for sure: Twitter was having none of that. Carey's performance seemed to hit countless tweeters with exactly the same idea: an encapsulation of the year 2016 itself. There were all the makings of something great: talented performers, plenty of well-wishers, and the inimitable setting of New York City. And yet... right off the bat, it all fell apart. The symbolism was just too poignant, and with only a few minutes of 2016 remaining, the epic fail became the year's last major trend. Comparing Carey's performance with 2016 came in second only to pointing out that the pop star seemed to be the only one in Times Square unable to sing her own lyrics. It seems everyone's ready for 2017 already.
Taking the cheeky approach, some tweets compared the Mariah Carey performance to 2016 as a whole. As in, the year that ushered in one embarrassing, inept moment after another.
Plenty of other tweets called lip-syncing foul on Mariah Carey, though it's unclear if that was in fact the main performance issue:
Based on Mariah Carey's own onstage reaction to what was happening, this tweet might best sum up her NYE reality:
Given that Mariah Carey has been performing for nearly two decades now, it's improbable that she she wasn't even a little bit prepared for the show. More likely, there was some confusion in the order of songs, or they really couldn't hear enough on stage (which Carey seems to allude to during the performance).
Whatever the case, here's wishing an especially happy and hopeful New Year to Mariah Carey. May 2017 bring better sound (and sound checks)!