Ryan Gosling Was Not Snubbed At The 2017 Oscars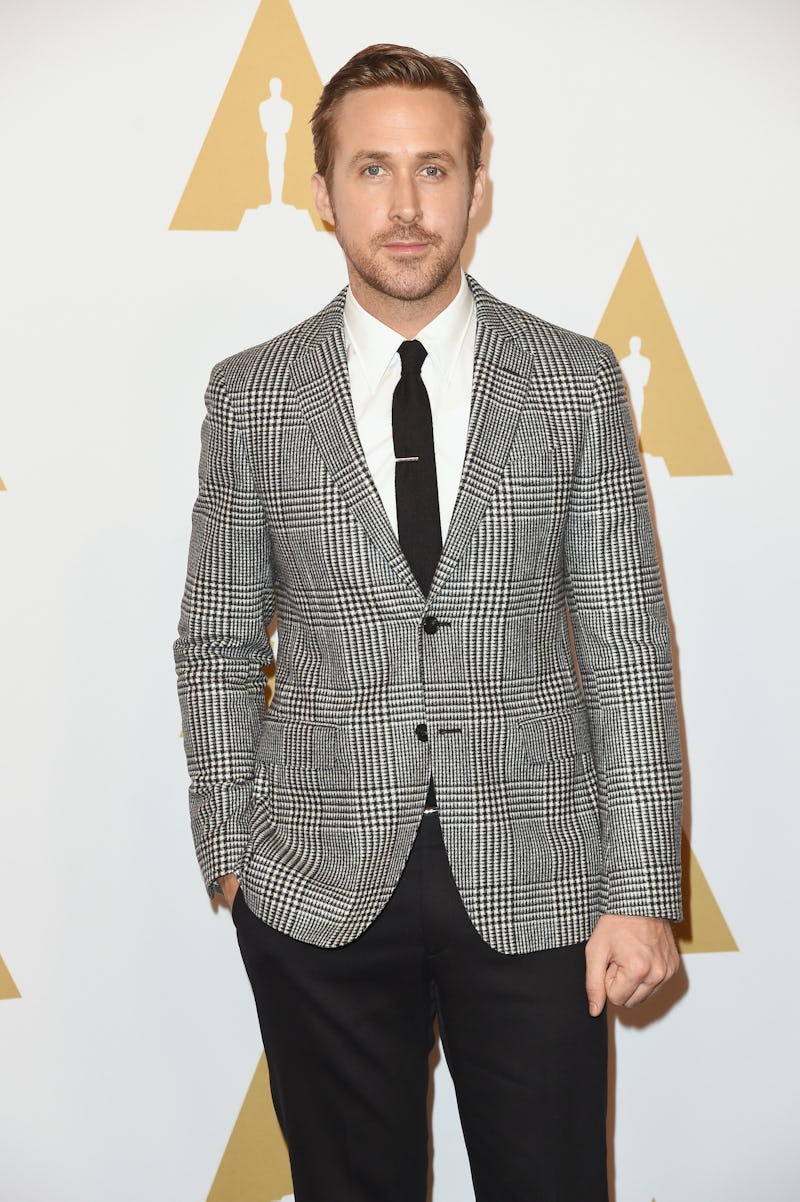 Kevin Winter/Getty Images Entertainment/Getty Images
If there's one fast-moving train running through awards season this year, it's La La Land. The musical, starring Emma Stone and Ryan Gosling, is nominated for like, every award at every ceremony this year, and it's safe to say that it will end awards season coming home with a lot if them. Well, a lot of them minus one – was Ryan Gosling snubbed at the Academy Awards?
Up for Actor in a Leading Role at the 2017 Academy Awards were Casey Affleck for Manchester By The Sea; Andrew Garfield for Hacksaw Ridge; Ryan Gosling for La La Land; Viggo Mortensen for Captain Fantastic; and Denzel Washington for Fences. Truthfully, I think that Gosling was only nominated because he's the lead in the biggest movie of the year, and also because he sings and dances in the film. Many critics and fans alike never assumed he'd win — it was always between Affleck and Washington for their gut-wrenching, family-drama-based performances. Affleck brought home the trophy in this category. Ryan Gosling was not snubbed. Given his talent and popularity, he'll get his turn at the big award, but La La Land wasn't the role he'll nab that statue for.
Sorry, La La Land fans, but this was not my favorite movie, mostly because it was billed as a sweeping movie musical but the leads were not serious musicians. I'm sorry that I love my belting and vibrato! I just do! Neither Gosling nor Emma Stone, La La Land's other lead, has a big singing voice or particularly inventive dance skills. People who love the film say that that's the point, that the characters are supposed to be relatable, but it's not my thing personally.
Better luck in the coming years, Gosling. I'm sure you have an Oscar-winning performance in you yet!