Watch As 'Manhunt: Unabomber' Inches One Step Closer To The Dramatic Ted Kaczynski Capture — VIDEO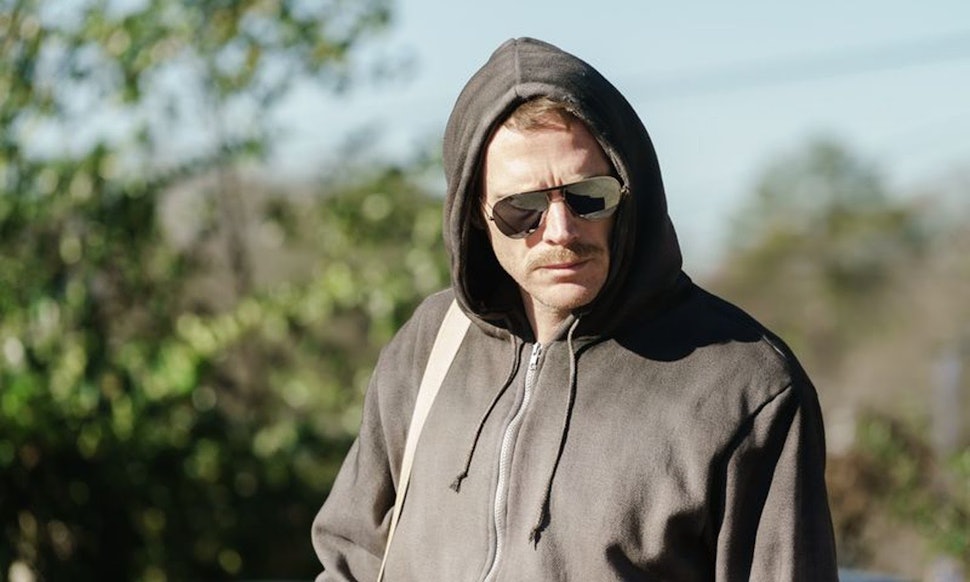 Discovery
Fans of Discovery's limited series Manhunt: Unabomber, airing Tuesdays at 10 p.m. ET, will be surely anticipating its dramatic finale next week after everything that goes down in the Sept. 5 episode. As seen in the below exclusive clip, on Tuesday, Manhunt: Unabomber brings viewers one step closer to the dramatic capture of Ted Kaczynski. (In real life he is currently serving a life sentence in prison after pleading guilty to 16 bombings that killed three people and injured dozens, according to The New Yorker.)
After six episodes of watching FBI agent and criminal profiler James "Fitz" Fitzgerald (played by Sam Worthington in the series) inch closer to the Unabomber's true identity, Episode 7 shows that the FBI has identified him — now the agents just have to bring him in. In this exclusive clip from Tuesday's episode, watch as the FBI enlists the help of Kaczynski's friend (in the loosest sense of the word) to lure the Unabomber out of his secluded cabin in the Montana wilderness. In real life, the items obtained from his cabin ended up being amongst the strongest evidence to convict, including personal journals where Kaczynski confessed to the crimes and an undetonated bomb, according to the New York Times.
Discovery on YouTube
The above clip only scratches the surface of what it took to capture Kaczynski, so tune in to Manhunt: Unabomber Sept. 5 at 10 p.m. ET on Discovery to see exactly how authorities were eventually able to bring Kaczynski to justice.