These Are Kylie's Beauty Travel Essentials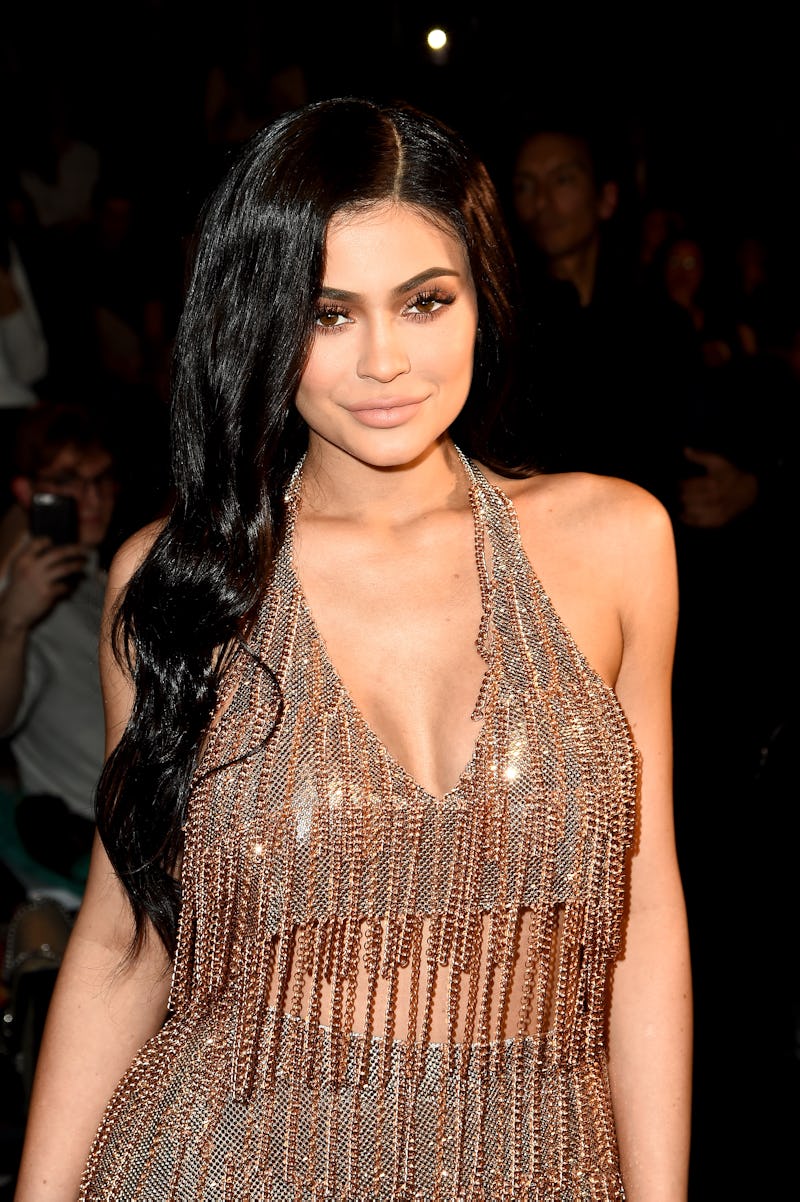 Nicholas Hunt/Getty Images Entertainment/Getty Images
Kylie Jenner isn't exactly secretive about her beauty routine, and while part of people's fascination with Jenner comes from not really knowing much about her personality — apart from her Snapchat lip syncing — knowing her beauty routine is one of the few things fans truly know about Jenner. Now, Kylie Jenner's beauty travel essentials are the latest addition to her beauty arsenal, and the products and focus reveal that Jenner isn't just all about cosmetics. Instead, Jenner's travel beauty needs focus more on skin care, and let's be honest, that makes total sense. You can't have gorgeous makeup without a great base.
This actually isn't the first time that Jenner has shared her travel must haves on her website. She did so back in 2015 as well, but it seems as though her favorite products have updated since then. For fans of Jenner, though, some of the brands on the list may look familiar. After all, Jenner's definitely open to sharing her beauty and skin care loves with her fans, and she's definitely got staple products that she uses on the regular.
With a schedule as busy as Jenner's, it makes sense that she'd have her travel essentials down. Whether she's jetting to a Sugar Factory opening or just heading to Coachella, she's always on the go, and now you can take her product tips and incorporate them into your own routine.
1. Tarte Pack Your Bags
Tarte Pack Your Bags 911 Undereye Rescue Patches, $22, Sephora
To prevent under eye bags, these patches are perfect.
2. Kiehl's Toner
Kiehl's Calendula Herbal Extract Alcohol Free Toner, $35, Nordstrom
Jenner is definitely a fan of Kiehl's.
3. Neutrogena Makeup Remover Wipes
Neutrogena Makeup Remover Cleansing Towelettes, $5, Amazon
If you want to travel like Kylie Jenner and nourish your skin, she's just given you the keys to the skin care kingdom.