Kim Kardashian Just Came Out With Three Fragrances & They Are All Based On Her Favorite Flower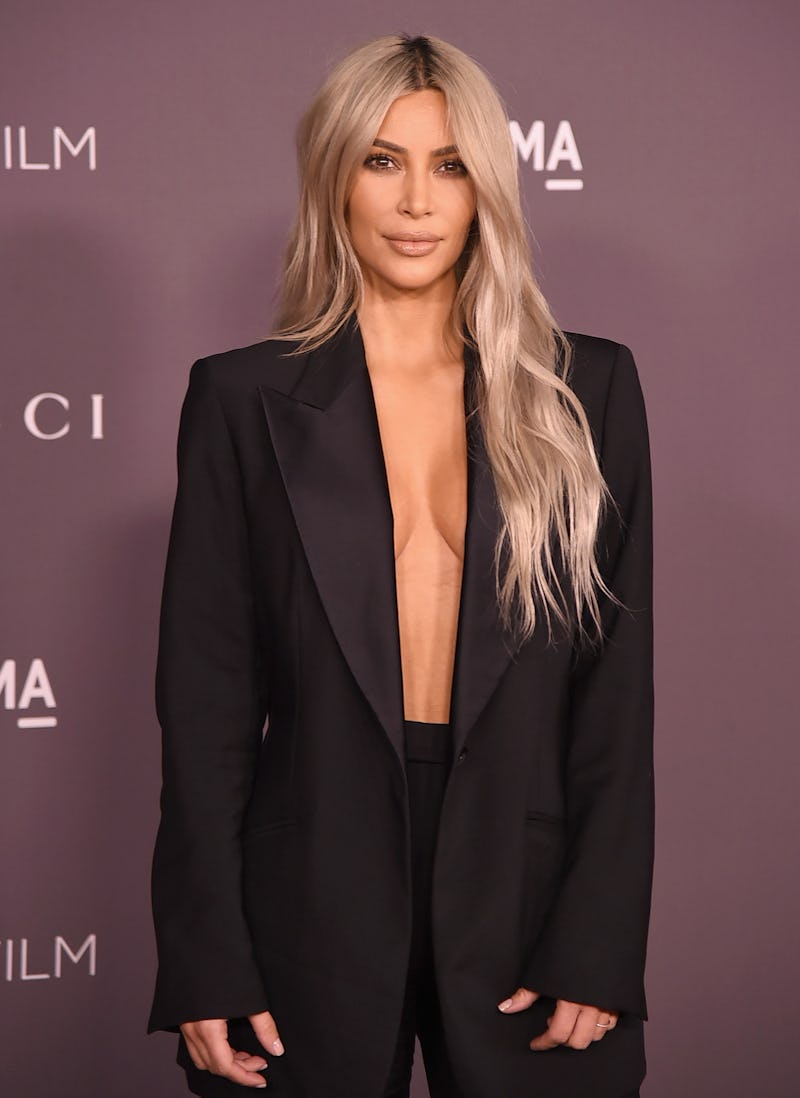 Kevin Winter/Getty Images Entertainment/Getty Images
Kim Kardashian has been meeting all of our beauty needs with her KKW Beauty line, providing us with some of the best highlighters, contour kits, and cream sticks that a cosmetics savant could ask for. But while the Kardashian has been gracing the world with kits that helped us mere mortals get the same glow and razor-sharp cheekbones as the beauty mogul herself, Kim K decided to expand the business into a new avenue: Scents. And much like the contour kits, she's once again sharing with her fans something that is a regular staple in her own beauty routine — her favorite floral scent.
Her new perfume collection just dropped with three scents, all of which rely on gardenia and white floral accents. In the KKW Fragrance line, you will be treated to a trio called Crystal Gardenia, Gardenia Citrus, and Gardenia Oud.
"I went back to what I love the most, which is gardenia and white florals," Kim K recently told Allure. "It really does remind me of my first signature fragrance. That was always really special to me, and that was heavy in white florals."
The oud scent was inspired by her recent trips to the Middle East, and it was a smell she really loved but couldn't find a perfume of it mixed with gardenia. And so she decided to concoct one herself.
"I wanted to make a scent that was just for the Middle East. [One] that had oud in it, that really translated to what my friends [living there] would like," she shared with Allure.
To break down the three different scents and how they differ, let us inspect their notes. The original scent, Crystal Gardenia, features top notes of gardenia, water lily, Anjou pear, and pink grapefruit. Crystal Gardenia Oud includes floral notes of lavender, rose, and jasmine, and gets an herb kick from bergamot. It's then deepened by the woodsy notes of oud, patchouli, and amber. Lastly, Crystal Gardenia Citrus is a lighter option, mixing citrus and musk together.
Coming out with three scents was less of a marketing ploy and more of a moment of indecision. Kardasian shared with Allure that she just couldn't decide which one to release first, so she decided to batch them together and roll them out all at once. Bless.
What's even more exciting is the price range of these perfumes. Each option come in two sizes: 30mL for $35 and 75mL for $60, which is definitely on the affordable side when it comes to scents. But that's only going to make the products sell out faster. According to WWD, the magazine projected that sales could equal about $14.3 million within minutes of its launch. And seeing how this is a limited-edition scent, you don't have much time to waste before it's all gone!
Check out the options below, and snap up your favorite one before it's all gone.