What Bras Should You Wear Under Sheer Tops?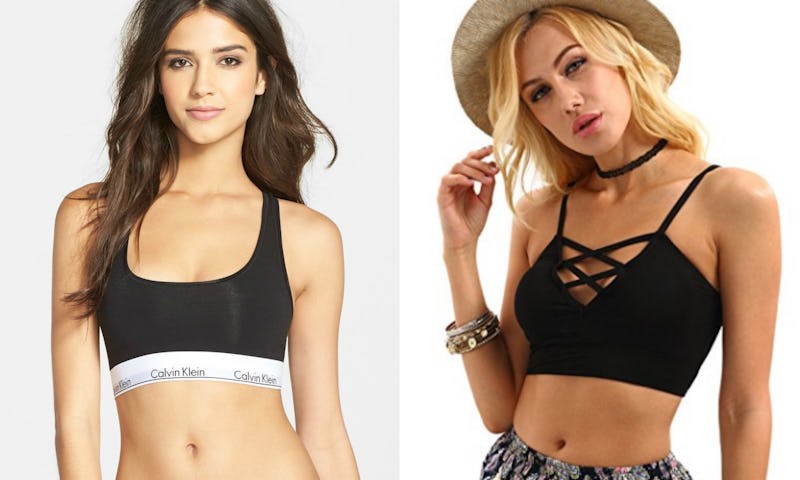 Nordstrom/Amazon
Sheer tops have continuously been a staple for many a fashion lover over the past several years. They instantly give a daring peek of lingerie to your look while adding a small dose of mystery to it. But there's one question that countless transparent clothing fans have contemplated: what bra should you wear under a sheer top? Few fashion combinations are as lovely as a see-through shirt with a pretty undergarment, the latter of which is super important to choose wisely if you want a solid finished look.
It's a style that looks great with a cropped pair of jeans, a chic trench coat, and a pair of velvet ankle boots. Or, if you're aiming for a little less "going out" and more towards "office cool" with your look, try accompanying a cool sheer button-down with a simple longline bralette, a dark pleated skirt, and your favorite comfy flats. Plus, sheer tops are totally season-less — you can just as easily wear 'em as a lightweight pick in the summer as in the winter (just be sure to add some outerwear overtop in the chillier months, of course).
So, if you love regularly getting fancy and going nonstop gossamer with your look, or if just feel like trying out something a little more risque, here are some fantastic bra choices to pop on under your see-through tops.