9 Things You Didn't Know A Crisis Hotline Can Help You With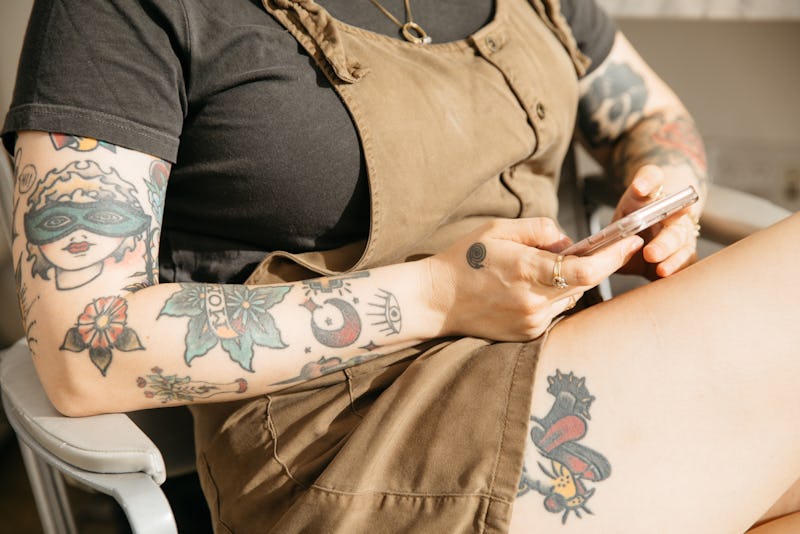 Ashley Batz/Bustle
Crisis phone or text hotlines are incredible, free resources that can help anyone going through a crisis — but not everyone knows exactly what a "crisis" looks like. It takes courage to reach out for help when you're in a vulnerable place, no matter what's behind those vulnerable feelings. Counselors want you to know, however, that you can text a crisis hotline for almost any personal issue, whether you need more support after a breakup, or you're feeling lonely, or you're stressed out at work.
"People sometimes think their issues aren't important enough to get help," Ashley Womble, Head of Communications for Crisis Text Line tells Bustle by email. "That's just not true. There is no minimum amount of pain that you have to endure on your own before you reach out."
Getting support can be an powerful act of self-care. Not only can they offer brief, short-term counseling, crisis helpline workers are trained to help you navigate the mental health system, the National Alliance on Mental Illness (NAMI) says. If you need referrals for mental health services, or if you're a friend or family member of someone experiencing a crisis, hotlines are there to help.
If you've never called or texted a crisis helpline before, it can feel a little intimidating to take that first step. What happens when you call or text a crisis line can vary a bit depending on the organization, but typically, you'll be placed on hold while you either wait for a counselor to become available, or you get routed to the best service for you. Some helplines are local, while others are national hotlines that anyone can contact. Your counselor will listen to you, ask questions about your situation, and will assess your safety. If you're experiencing relationship problems, they'll also make sure that you're under no threat of violence or harm.
"Texting is silent," Womble says, "So you can actually text us any time of day, from anywhere — whether you are in your bedroom at 3 a.m., at work, or, even out at a park. If you feel you're in a crisis, we want you to text us." You can reach the Crisis Text Line by texting "HOME" to 741741, or call NAMI's hotline at 1-800-950-NAMI (6264).
If you've ever felt like you need someone to talk to, texting or calling a crisis line is a great way to go. In case you're not sure, here are 9 things you didn't know you could text a crisis hotline for, so that you can get support when you need it most.