What Channel Is The 2017 Grammys Red Carpet On?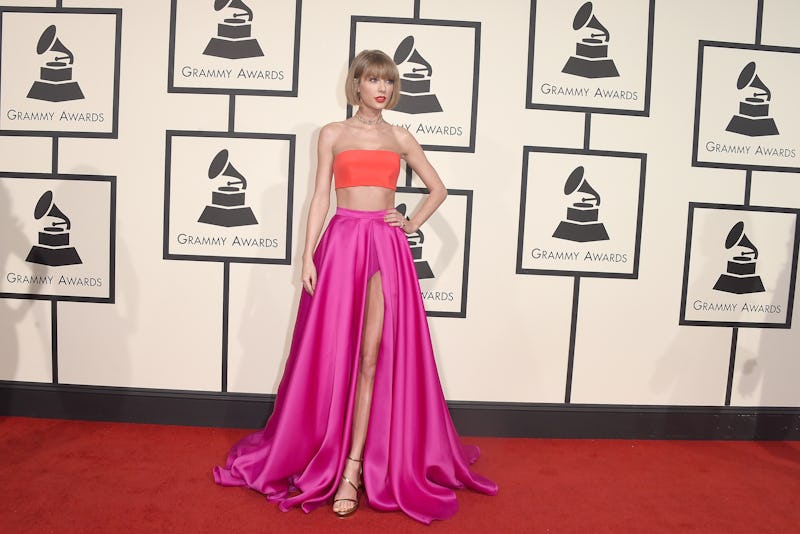 Jason Merritt/Getty Images Entertainment/Getty Images
Just in case you've been living under a rock, one of the biggest events of awards show season is already upon us. Broadcasting live this Sunday, Feb 12., the 59th annual Grammy Awards are hitting television airwaves with a bang. By now you're probably wondering, "What channel is the 2017 Grammys red carpet on?" because it's really the pre-show that gives you your celebrity fix.
Starting at 8 p.m. ET/5 p.m. PT, the big show will air on CBS. This year's list of 2017 Grammy nominees proves the best of the best will be in attendance. As exciting as it is to see who will walk away with a gilded piece of hardware, it's the fashion moments that help make the Grammys truly memorable. Some of the most iconic awards show looks of all time are spotted before the ceremony, proving the red carpet is a must-see fashion spectacle.
These days, you can stream red carpet coverage from anywhere on any device. But there's nothing like getting up close and personal with plunging necklines, glitzy sparkle, and flowing trains from the big screen. Get amped before the show with celebrity interviews and sightings by tuning into this year's red carpet specials with just a click of your remote.
1. On CBS
You can expect to get red carpet access by setting your television to CBS, the official broadcaster of the show. Starting at 7:30 p.m. ET/4:30 p.m. PT, the network will have it's first ever live red carpet special. Hosts Nancy O'Dell and Kevin Frazier of Entertainment Tonight, and Shad Moss a.k.a Bow Wow will take viewers through the pre-show mania with interviews from the hottest celebs.
2. E! Live
Leave it to E! News to get you Grammy ready with red carpet broadcasts starting as early as 4 p.m. ET/1 p.m. PT. That's plenty of hours of celeb fashion to get you pumped for the major wins and performances to come.
Be sure to keep your eyes glued to the TV screen as you ogle over every inch of Grammys attire. You don't want to miss a single thing.
Images: Getty (3)