Here's How To Watch The Super Bowl This Year
Adam Glanzman/Getty Images Sport/Getty Images
In just a matter of days, the Philadelphia Eagles will go head to head with the incumbent Super Bowl champions, the New England Patriots, for this year's title. So, for those who aren't planning to drop a casual $9,000 on ticket to football's biggest night of the year, it might be useful to take note of which channel will broadcast the 2018 Super Bowl. Because, whether you're a die-hard football aficionado or simply a fan of the kooky commercials (not to mention the several plates of hot wings promised at whatever Super Bowl shindig your friends have planned), chances are, you'll probably be watching. Well, something like 110 million of you, at least.
In lieu of snagging a last-minute ticket to the real-life game (and potentially breaking the bank in the process), viewers can just as easily switch on their TVs and experience the event from the comforts of their own living rooms. NBC will broadcast the 2018 Super Bowl, live from the U.S. Bank Stadium in Minneapolis, Minn. The festivities will kick off promptly at 6:30 p.m. ET on Sunday, Feb. 4. And, for all those viewers who'd prefer to experience the game through their laptop screens, NBC — the official "host" of the Super Bowl LII — will also be broadcasting the event via live stream, which will provide up-to-date Super Bowl coverage throughout the course of the evening.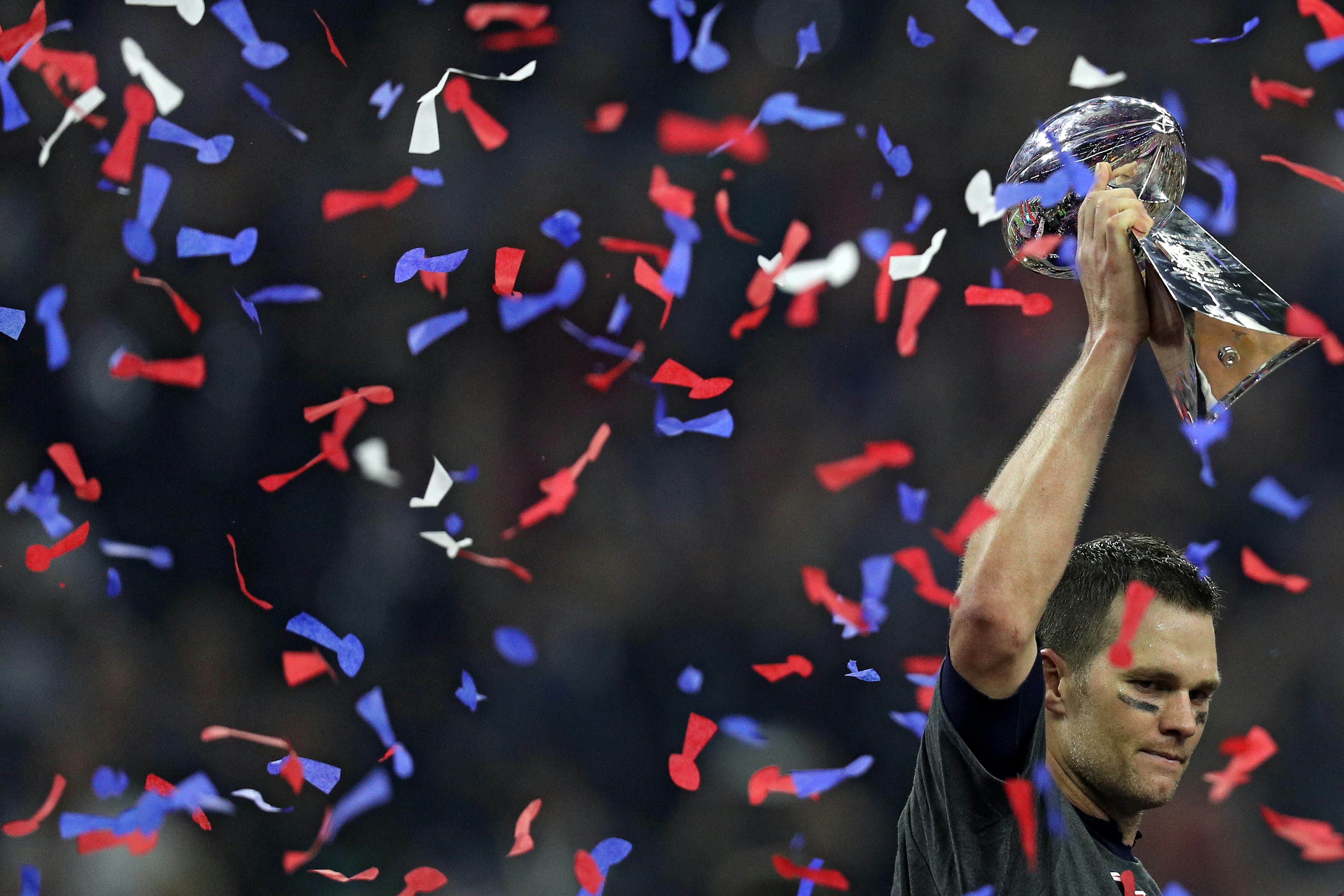 In addition to a very thorough FAQ page, NBC has provided its anticipated mass of viewers with a concise, bullet-point list of supported streaming platforms through which they'll have the opportunity to access this year's Super Bowl showdown. (Welcome to the age of digital technology, folks.) The contents of that list, which have been neatly broken down into four distinct categories, are as follows: Mobile (NFL Mobile or Yahoo Sports app), Tablet (NBCSports app or NBCSports.com), Connected (NBC Sports app, which is compatible with various video streaming players, including AppleTV, Roku, and Xbox), and Desktop (NBCSports.com).
If you're already set on watching Sunday's game from your laptop, mobile device, or video streaming player, it's probably worth it to give that FAQ page a once-over. Admittedly, it's pretty dense, but it does provide some potentially useful information regarding which internet browsers will support NBC's live stream.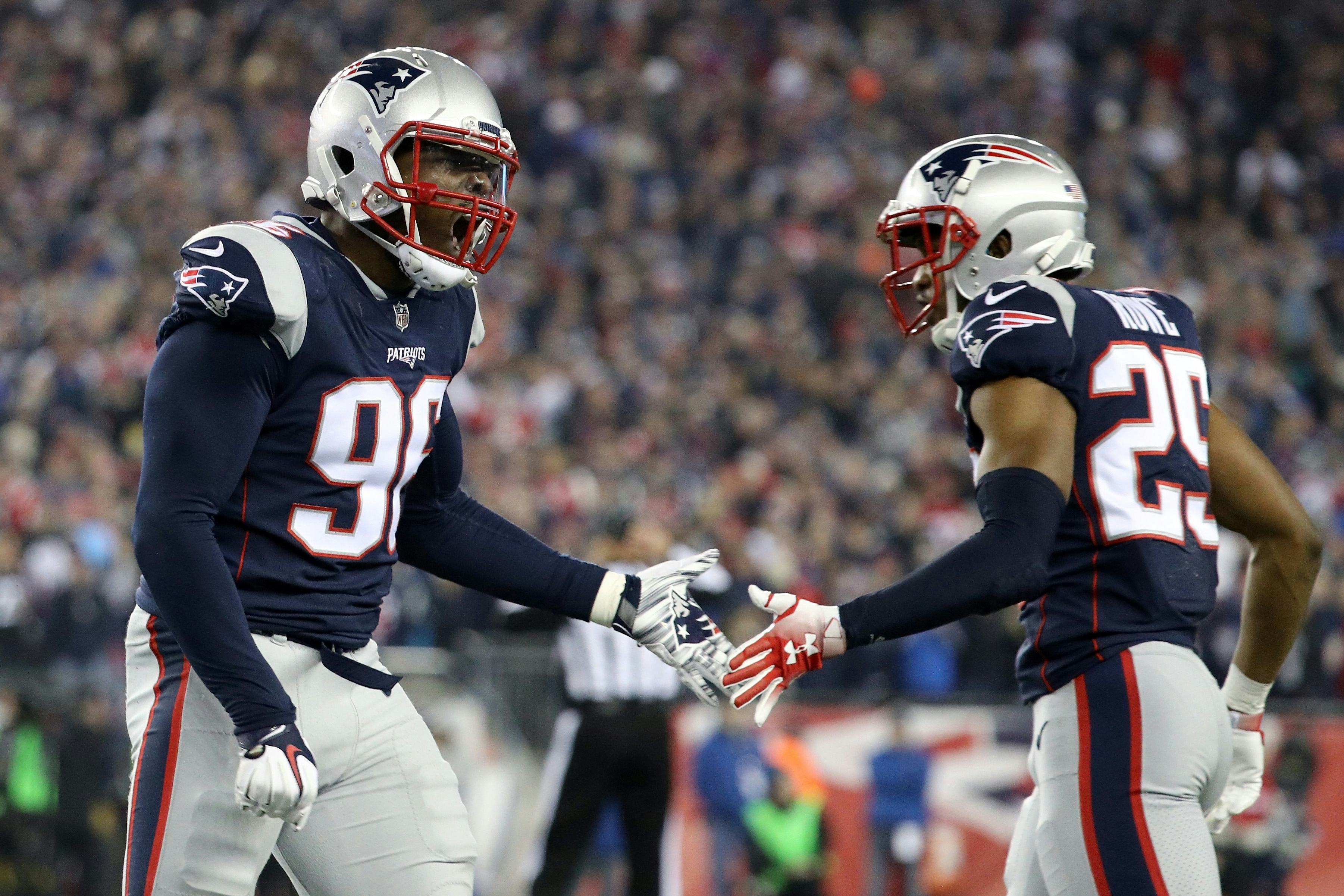 Over the past three decades, the Super Bowl has consistently made the list of the most-watched television programs in U.S. history. And, in addition to the UEFA Champions League final, the Super Bowl is widely considered the most-watched annual sporting event on television, period. And, while the game's viewership numbers had been steadily climbing since the early 2000s, they peaked in 2015, when Super Bowl XLIX, which aired on Fox, reeled in a record-breaking 114.4 million viewers. The NFL's 10 percent decline in viewership during this past year's regular season (the second consecutive season in which ratings were down) has some people wondering if less people might tune in for the Super Bowl this year, too.
Of course, this year's round of viewership figures won't roll in until after Sunday's game has wrapped. But, judging by NBC's exhaustive lineup of streaming options, it seems like pretty much anyone who actually wants to watch the 2018 Super Bowl will be able to gain access to it, one way or another. If the Super Bowl LII's remarkably tech-savvy viewing options (or its inevitably star-studded ad rollout) isn't already enough of a pull, perhaps the promise of Pink performing this year's national anthem, coupled with Justin Timberlake's halftime show, might be a more appealing draw. If all else fails, there's always the "mute" button for all that sports-playing in between commercial breaks.