Tune Into This Channel To Watch Cynthia Nixon's First TV Interview As A Candidate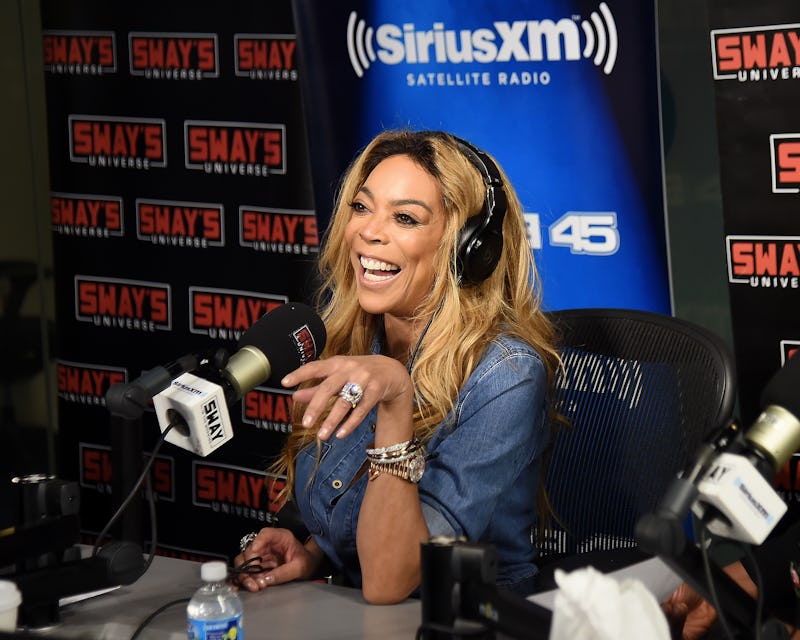 Nicholas Hunt/Getty Images Entertainment/Getty Images
On April 4, New York gubernatorial candidate Cynthia Nixon will appear on the Wendy Williams Show to give her first-ever television interview as a candidate. If you are planning on watching Nixon's interview, you may be wondering what channel Wendy Williams is on and how you can be sure you don't miss what looks to be a must-see interview. Williams' show is actually broadcast through a host of local stations affiliated with several television networks, so it is important to check your local listings so you don't miss out.
In a preview for her show on Wednesday, Williams revealed her excitement at having Nixon on the show, saying, "... One of my all time favorites, Cynthia Nixon, hits the couch. She'd talk Sex and the City, but I want to hear about her running for governor!"
The Wendy Williams Show is widely broadcast on cable in the United States and is primarily available through local affiliates of three networks, Fox, the CW, and MyNetworkTV (MNTV), though other networks' affiliates sometimes air the show as well. Showtimes and channels differ depending on the state in which you live, so you should check your local television listings to see on what channel Williams' show will be broadcast in your area.
The show's website actually offers an easy way through which to verify showtimes around the United States. You can simply click on the "Showtimes" section of the website and use the website's tool to select the state in which you reside. Following your selection, the website's tool will provide a list of cities in your state and the respective channels on which Williams' show airs.
As Variety reported, Williams' show is wildly popular in New York, the state in which Nixon is running for governor. Indeed, Nixon's campaign spokesperson, Rebecca Katz, indicated that Williams' broad appeal constitutes one of the main reasons why Nixon chose her show for her first television appearance as a candidate.
"We win by getting her in front of voters, because we actually want them to see the real Cynthia," Katz told Variety. "And that's what we get with Wendy. Her viewers are a large and crucial part of the electorate, and her show reaches all corners of the state."
Vanity Fair also reported that Williams' show is an appealing choice for Nixon's campaign because of Williams' long association with New York, meaning that the host will likely ask Nixon questions that are relevant and important to viewers. Moreover, the outlet noted that Williams has previous experience interviewing Nixon (she did so in 2012) and has a very direct interview style that many viewers find appealing.
According to the New York Times, Nixon, who is running against incumbent Governor Andrew Cuomo in the Democratic primary, plans to frame Cuomo as a centrist politician and herself as being more progressive. In announcing her bid for governor on March 19, Nixon emphasized the she represents a new type of politician, saying in her announcement video:
Something has to change ... We want our government to work again, on health care, ending mass incarceration, fixing our broken subway. We are sick of politicians who care more about headlines and power than they do about us. It can't just be business as usual anymore.
As the New York Times noted, if Nixon won the governorship, she would be the first-ever openly gay and first-ever female governor of the state. However, as CNN reported, she faces an uphill battle. Andrew Dunn of CNN noted that, in a Quinnipiac University poll released on March 28, sixty-four percent of polled Democratic voters in New York City "said that Cuomo would be better for New York City than Nixon." Only 21 percent of those polled preferred Nixon. However, as CNN also reported in an article on March 30, these represent early polling numbers and Cuomo's lead over Nixon will likely diminish as the primary gets closer.
Overall, Nixon's first-ever television interview as a candidate for governor will certainly be one to watch. If you are interested in hearing more about Nixon's bid, be sure to tune into Williams' show on April 4.