Too Faced's Natural Love Palette Is Gorgeous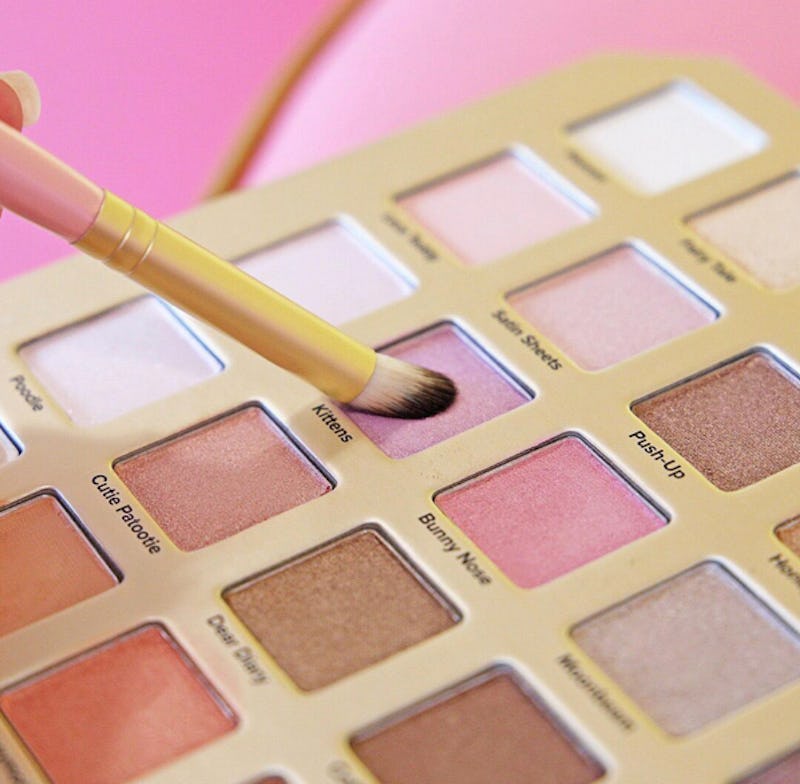 toofaced/Instagram
Consider Too Faced the one-stop-shop for all of your spring beauty needs. The brand's rolling out new lippies, highlighters and an incredible eye shadow palette that will have you all set for the season. What colors are in the Too Faced natural Love Palette? Get ready to find all of your favorite shades in one place.
The brand's been teasing its upcoming Spring/Summer 2017 collection for quite some time, and the day to shop is almost here! You'll be able to find the Natural Love Palette (along with the rest of the season's line-up) on the Too Faced website on Mar. 9, according to the brand's Instagram.
Natural Love Palette, $59, Too Faced Cosmetics
The palette houses 30 different shades that you're sure to love. It's got a little bit of everything you'll need — I'm talking light pinks to dark plums — to have your beauty routine on-trend for Spring. According to the Too Faced Instagram account, some of the colors come from their best-selling palettes. There are hues from the Natural Eyes Palette and the Natural Matte Palette along with others. But, you'll also find never-before-seen neutrals exclusively sold in this spring item. All in all, Too Faced has really delivered. So, be ready to shop as soon as this range becomes available.
Natural Love Palette, $59, Too Faced Cosmetics
These gorgeous shadows are ready for their close-up.
The best of Too Faced, old and new, is coming together to form one amazing product.
There's a mixture of 30 different matte and shimmering shades to choose from. Just imagine all of the springtime beauty looks you'll create with these hues on-hand.
As usual, these eye powders have the most adorable names. I mean, "Cutie Patootie," "Kittens" and "Bunny Nose." It's almost too much.
Natural Matte Palette, $36, Too Faced Cosmetics
The brand's pulled neutral matte tones from this palette.
Natural Eyes Palette, $36, Too Faced Cosmetics
Some lovely colors from this palette were also added into the range.
Those shadows along with some new shades came together to create an extraordinary collection.
It's no wonder fans are dying to get their hands on this set. It's a Too Faced palette for the books.
The Natural Love Palette will be up for grabs on the Too Faced website on Mar. 9. It's retailing for $59, which is a great price considering it's the only eye shadow product you'll need this spring!