'Girls' Taught Us One Final Lesson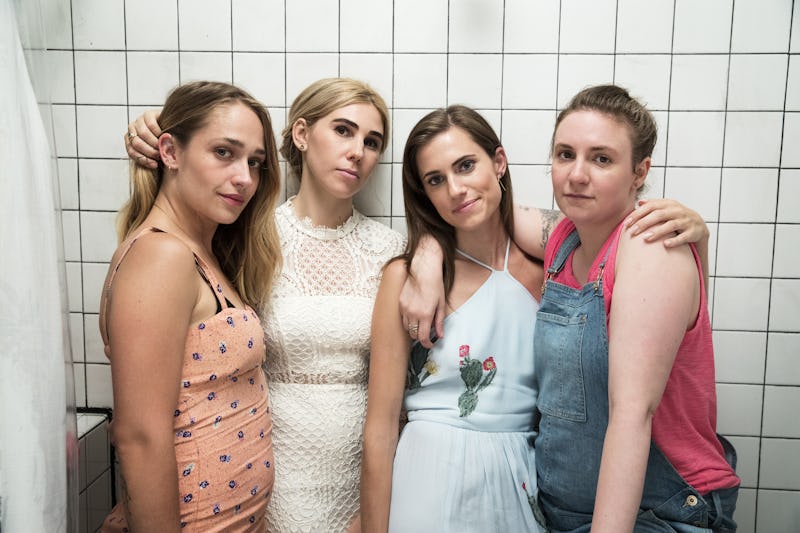 Mark Schafer/HBO
Girls is officially over and I'm so not OK, you guys. One final, heartbreaking, somewhat annoying and beautiful hour later and my whole world is changed. To be fair, if you were as die-hard a fan as I was, the the Girls finale and the poignant meaning behind it is hitting you hard in the feels, too.
Watching Hannah and Marnie for the last time was so insane, but watching their stories wrap up left us with the feeling that while every day wouldn't be perfect or go smoothly, Hannah and Marnie would be okay. Better still, they'd be in this thing together, come what may. It would seem that the meaning of Girls is that you can't keep life from happening and sometimes, it throws problems at you that you can't even fathom; the best we can do it try to solve them, even if we don't always get it right.
Hannah definitely had her fair share of problems while adjusting to life as a new mom. Marnie was balancing her own single life with the duty she felt as Hannah's best friend to help Hannah and her son, Grover. Life was throwing growing pains and problems at the best friends from every angle; this wasn't going to be an easy transition.
So, it looked like Girls had one last, big, sweeping lesson to teach Hannah, Marnie, and the audience. Making good on the show's running theme that life is a beautiful mess that we have to navigate whether we're ready or not, the finale made good on that premise by showing us just how unprepared Hannah and Marnie were for the very real demands of motherhood.
There were no simple answers for how Marnie and Hannah could be the best versions of themselves to one another as well as Grover and Loreen, who was visiting and giving Hannah a reality check. There were no easy answers on how to make it easy for Hannah and Marnie to live together, especially after they'd lived apart for years back in New York City. While Marnie was sacrificing her personal life and Hannah was sacrificing the noble ideas of single motherhood for the reality of it all, they learned that you just have to do the best you can.
And that, my friends, is a lesson we can all take with us.