12 Items Your Local Food Bank Can't Accept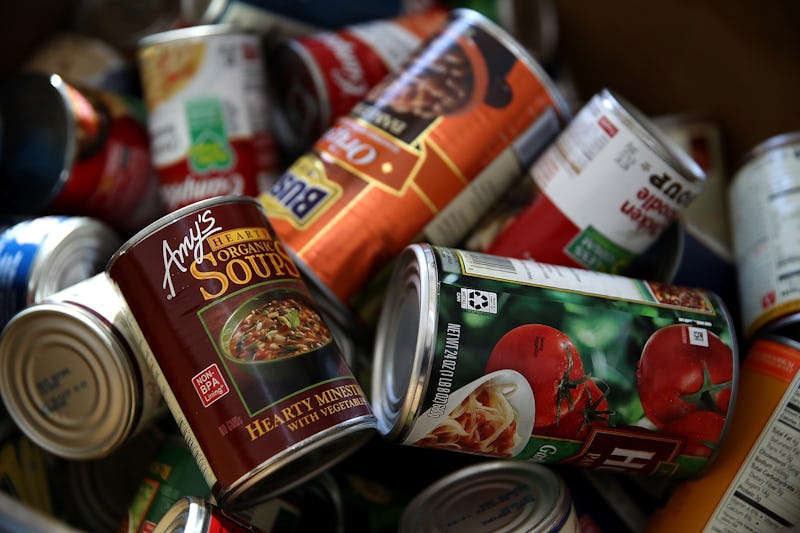 Justin Sullivan/Getty Images News/Getty Images
The holiday season can be a beautiful time of year to reflect on the people, values, and causes you care the most about. And it's also the perfect opportunity to give back to your communities in whatever ways you can. Whether you donate time, funds, or food, this is an important time of year to focus on the value of serving others. Food donation drives offer a powerful way to help community members while fighting hunger — but you might not know that there are some things that you should never donate to a food bank.
Since your local food bank workers value your desire to give in whatever ways you're able to, they probably won't come right out and tell you that there are some items that they can't use when you drop your donation off. So, it's helpful to know how to make your gift as useful as possible as you select what you'd like to give this year.
"As a general rule, donate items that you would be willing to receive and cook," Feeding America's Director of Communication, Zuani Villarreal tells Bustle via email. "If your pantry was empty, what would you want to find in there so you could prepare a healthy, nutritious meal for your family?"
In order to guide your giving efforts in the most helpful direction possible, here are 12 items you should not donate to your local food pantry this holiday season.