This Is Why You Shouldn't Ignore Those Confusing Symbols On Your Beauty Products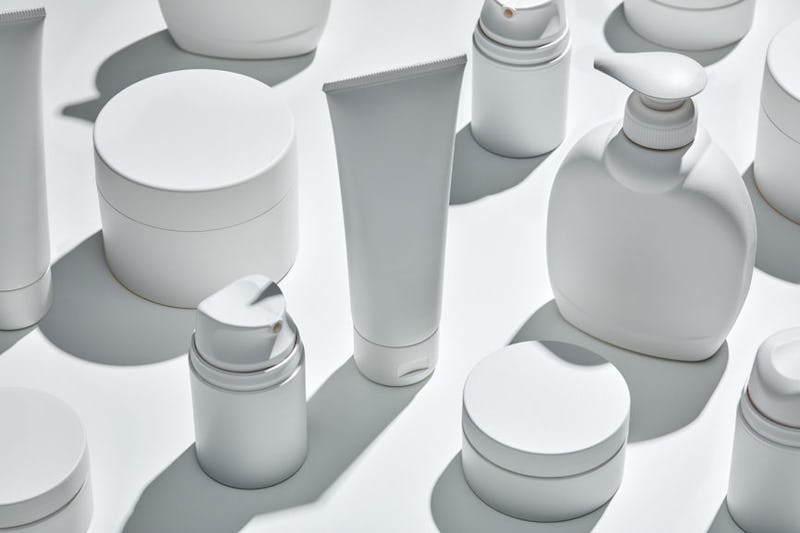 Stocksy / Marti Sans
With the rise of non-toxic beauty, people are spending a little more time checking out the packaging of their cosmetics. You may be paying stricter attention to ingredient lists and the like, but what about the symbols on your beauty products?
These handy illustrations often signify pretty important things, like how long you should keep a product for before throwing it out, whether it has undergone animal testing, and whether you can recycle the container. Aside from perhaps the recycling logo, many of us would find it difficult to guess what the other symbols mean.
So here's a little lesson. There aren't many of them; less than 10 in fact. But you're guaranteed to find at least one on every single beauty product that you own. That includes skincare, haircare, make-up, and bodily lotions and potions.
If you're trying to take a more eco-friendly path in life, understanding the meaning of these logos will help a great deal. Buying products that show certain symbols will help boost the country's recycling levels and send a message to cosmetic brands that they don't have to harm living creatures in the name of beauty.
Here's the meaning of nine of the most common symbols.