Here's Why Keeping Your Old Journals Can Actually Be Super Useful If You're A Writer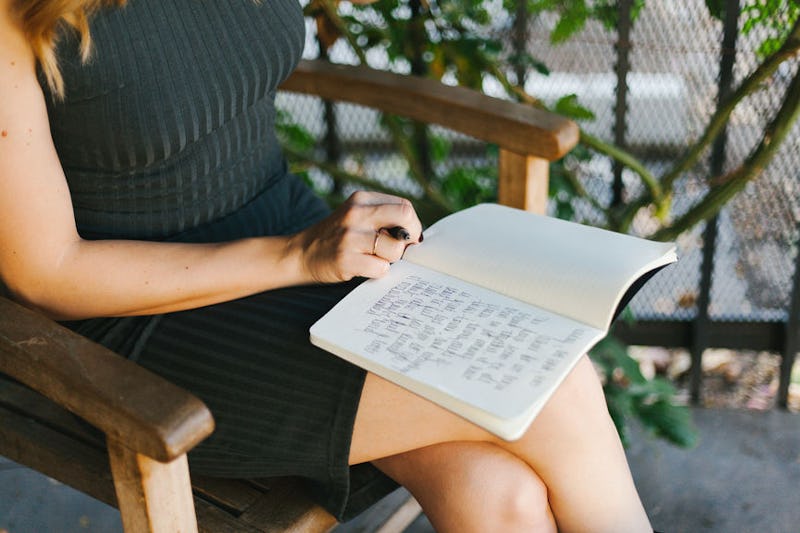 Caleb Thal/Stocksy
There's a drawer in my childhood bedroom that's so stuffed with my old journals and diaries that it won't close. Whenever I leave the house, I consider my journal as much a necessity as my wallet, and I always carry one with me.
As I use my journal, I sort of grow a relationship with it. My journal feels like my friend, my companion. Inevitably, the more I carry it around the more worn down it gets. The corners crease, the edges fray, and somehow in that process it becomes more mine. The more I use it, the more of myself it carries inside it.
Finishing a journal can feel really good, but it can also feel like parting with a dear friend. Whenever I finish a journal, I feel a little bit at a loss of what to do with it. Now that I don't have any more room to write in it, what function does it really have?
Through most of my life, my journals have wound up in that dark drawer—ignored, gathering dust, and taking up space. But through every deep clean and re-organization, I've never felt like I could throw them out. That would be like throwing away a piece of myself.
Lately I've been thinking about how to better use and honor my completed journals. So, let's talk about what to do when your journal is all filled up.