Ashley Benson Has A Mysterious New Tattoo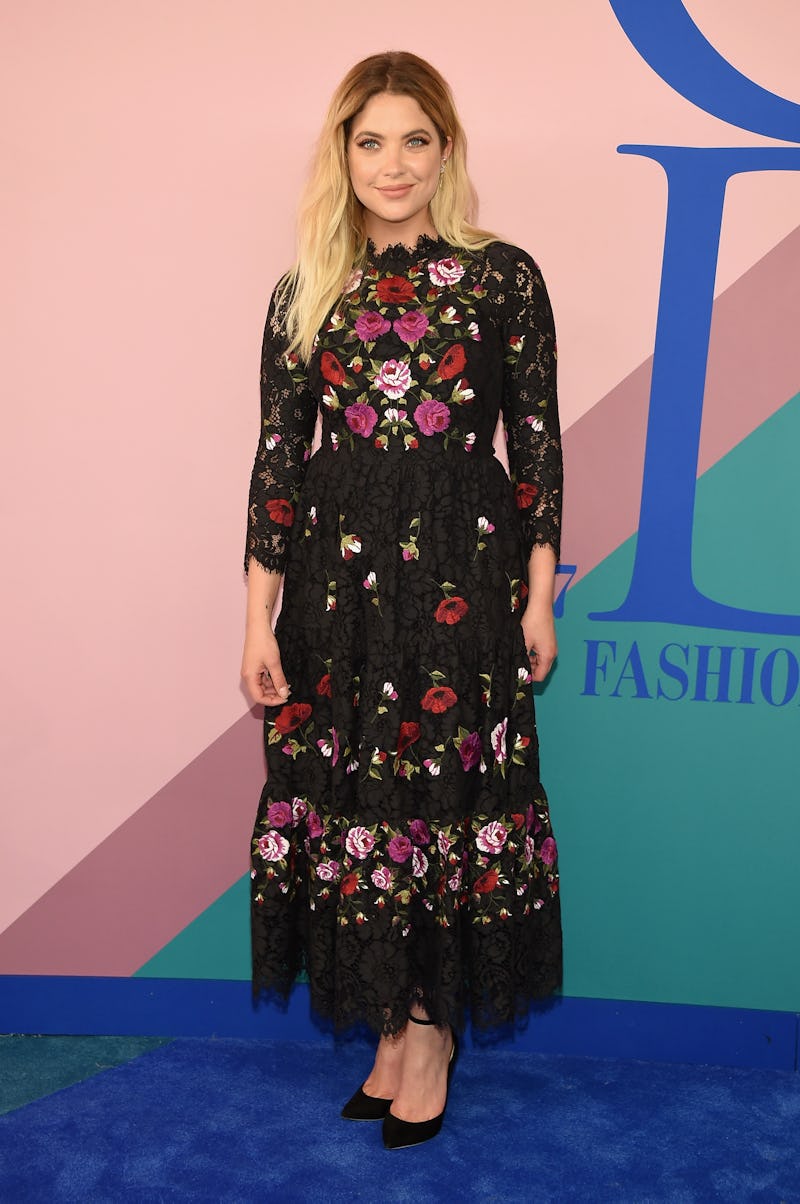 Dimitrios Kambouris/Getty Images Entertainment/Getty Images
Another day, another celebrity tattoo. One A-list actress has added some ink to her body art collection, and it has got some people wondering — what does Ashley Benson's Muggsy tattoo mean? If you have recently caught wind of this news and are feeling curious, you're not alone.
According to Teen Vogue, the 27-year-old visited celebrity tattoo artist, JonBoy, on Thursday, June 23 in New York City. The artist is known for his high-profile clientele including Kendall Jenner, Sofia Richie, and Chloe Grace Moretz. Dainty tats and white ink is sort of his signature style, so you can already imagine what Benson had in mind when she paid him a visit.
If you take a peek at JonBoy's Instagram, you will see that he shared photos of the starlet's not one, but two new tattoos. In one photo, Benson shows off a teeny little star shape on the inside of her left forearm. In another photo, she flaunts fresh ink on the inside of her right upper arm reading, "Muggsy." As you might imagine, the etching is miniscule. Good thing the caption included the word or we would have no clue what it said.
So, what exactly is Muggsy? Muggsy Bogues, the shortest NBA player in history, immediately comes to mind. Perhaps she is a basketball fan? She was spotted at a New York Knicks game at Madison Square Garden just a couple of month ago. Bogues also stars in the classic basketball film, Space Jam, so this could be some kind of tribute to that. Perhaps Muggsy is a nickname for her BFF and Pretty Little Liars co-star, Shay Mitchell? They both have the letter "M" in common...
Ashley hasn't revealed the true meaning behind the mysterious tattoo, but until then, we can keep guessing.
Though it seems pretty self explanatory, maybe the little start tat has a unique meaning, too?
As you can see, the actress is no stranger to tattoos.
Hopefully she doesn't keep her lips sealed on this one much longer, because I'm dying to know the real meaning behind "Muggsy."