What Being Intersex Actually Means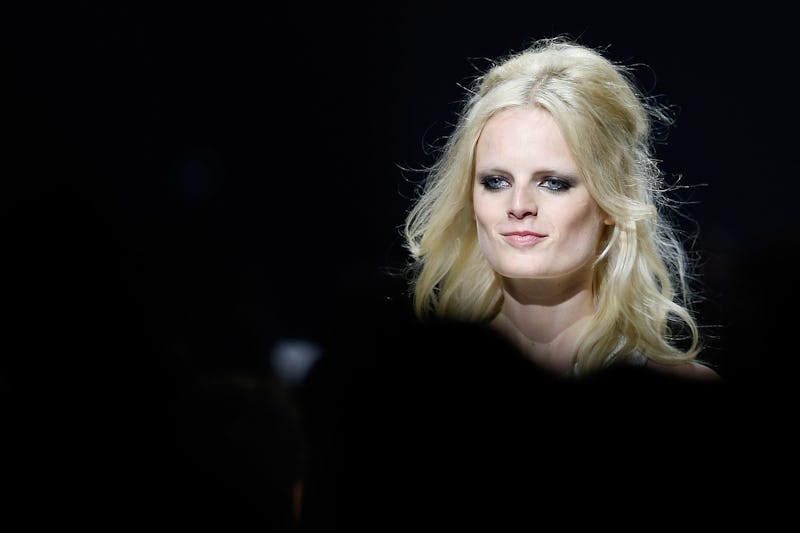 VALERY HACHE/AFP/Getty Images
On Tuesday, one of the fashion world's top models, Hanne Gaby Odiele, revealed that she's intersex, and the resulting press furore has proven how little the world in general knows about what being intersex actually means. Intersex people aren't the same as transgender people, and it's considered offensive to call them hermaphrodites. It's not that complicated on paper (they have gender characteristics that don't necessarily fit neatly into one gender binary or the other); but, as Odiele's own story of surgeries and shame proves, intersex people (who comprise up to two percent of the population) can face some serious societal and medical challenges.
Odiele joins a long list of intersex figures in history, including a famous Spanish nun of the 18th century who was surprised to discover herself developing a penis years after taking the veil. The condition leaped into public prominence again with the publication of Jeffrey Eugenides' prize-winning novel Middlesex, about a child with an intersex condition, though it's been criticized by intersex campaigners for the fact that (spoilers) the intersex lead character is born that way because of the family's history of incest.
Odiele will bring it into the limelight once more, so let's have a look at the medical realities and controversial history of what it means to be intersex.