How Does Jackie Evancho Feel About Trump?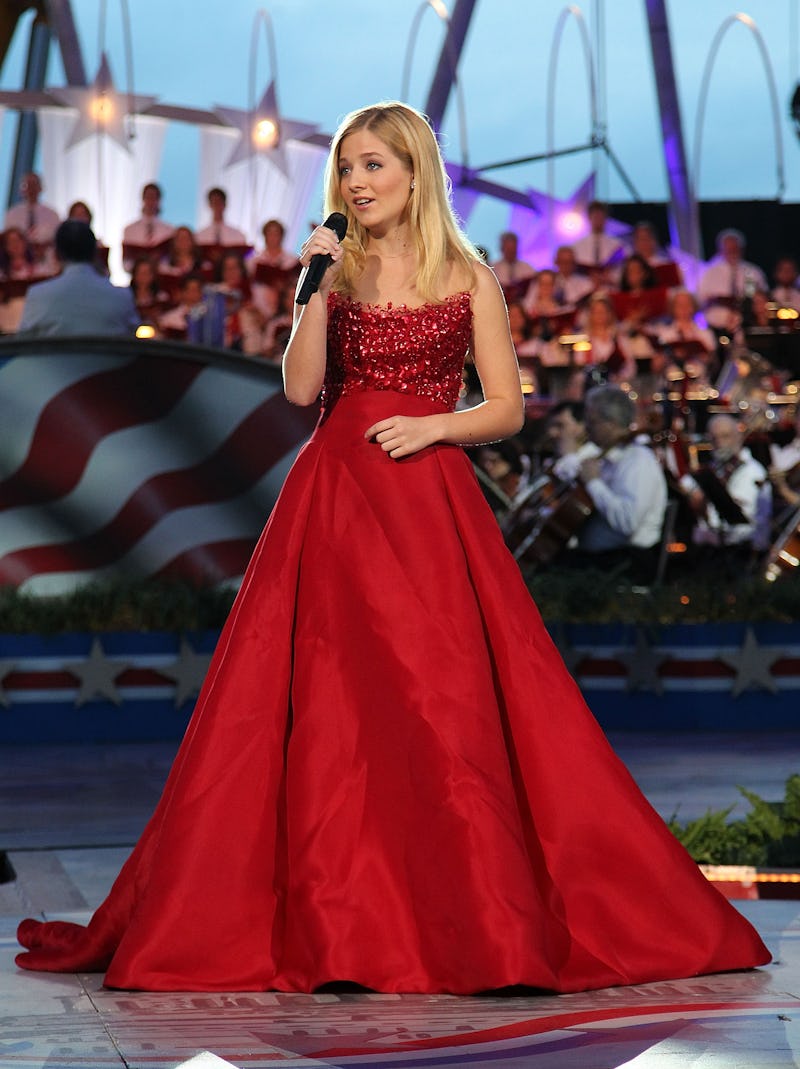 Paul Morigi/Getty Images Entertainment/Getty Images
Donald Trump's inauguration is fast approaching, but the list of performers that have agreed to appear at the event has remained very short. The only solo act confirmed so far is Jackie Evancho, the classical-turned-pop artist, and the general public is having a tough time understanding why the singer would sign up for the gig. While her politics have already been called into question, what does Evancho think of Donald Trump? Overall, she's been keeping her comments positive and brief.
In a New York Times article published on Jan. 11, Evancho spoke about her decision to perform at the inauguration and said, "I just kind of thought that this is for my country. So, if people are going to hate on me it's for the wrong reason." The singer went on to describe Trump as "very polite." They reportedly met for the first time back in 2011 at his private estate in Palm Beach, Florida, meaning they've known each other for a few years now. She also told the Times that she decided for herself to do the performance.
Speaking to TODAY in Dec. 2016, Evancho said, "I'm so excited. It's going to be awesome." While the singer can't be faulted for her enthusiasm, as performing at any inauguration is undoubtedly a big deal, some of Trump's political views appear to be in direct opposition to her family's, particularly as Evancho's sister is transgender and fighting for equal rights at her high school. Trump doesn't have the best track record with the LGBT community, nor does his vice president-elect Mike Pence, so it certainly makes you wonder how she really feels about the pair.
As Evancho and Trump met back in 2011, when the singer performed at the president-elect's private club Mar-a-Lago, it's likely that their previous meeting influenced her decision to perform. Having performed at official functions before, including at the National Christmas Tree lighting, where she got to meet Obama, it appears that Evancho is honored by her invitation to the inauguration, and enjoys the formality and patriotic nature of the affair. As Evancho said on TODAY, "I felt really honored to get a chance to perform for the president again." Instead of focusing on who she's performing for, her emphasis is on the performance itself.
While most of us may find the idea of Trump as being "very polite" hard to process, it appears that Evancho isn't totally against the president-elect. She seems to be taking the gig in stride.