Here's What Starbucks' New Berry Prickly Pear Frappuccino Tastes Like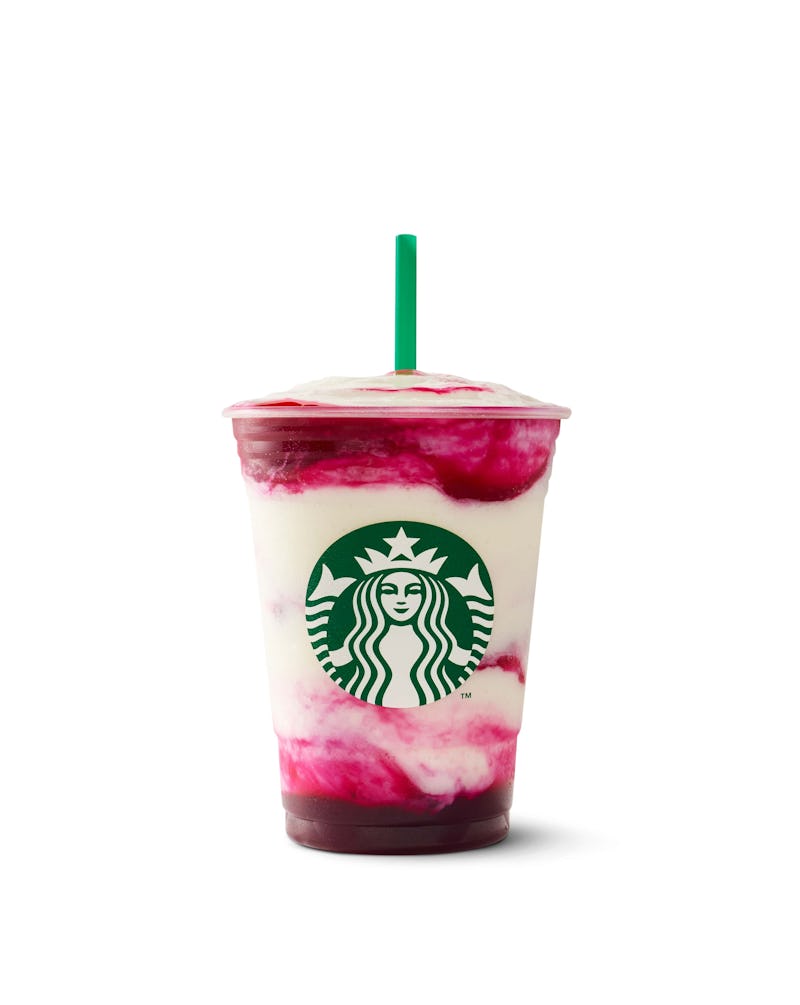 Starbucks
When I first heard about the Berry Prickly Pear Frappuccino Crème at Starbucks, I immediately pictured myself sitting next to a cactus in the desert cooling off with this Frappuccino. (I think its the word prickly that inspired this mirage.) But could a drink really combine all those feelings and dreams into one little cup? Starbucks' new Berry Prickly Pear Frappuccino Crème seeks to! Released alongside the Mango Pineapple Frappuccino Crème as part of Starbucks' Colors of Summer collection, the drink is perfect for those hot summer days when nothing seems to quench your thirst. But, what does the Starbucks Berry Prickly Pear Frappuccino Crème taste like exactly?
OK, so full disclosure, I tried the drink in a cool office in New York, not the hot desert scene I imagined — but the taste was still as refreshing as I hoped. Created by pouring Mango Crème Frappuccino over a strawberry and prickly pear fruit puree, the drink has subtle hints of hibiscus, passionfruit and lime — then, paired with the top layer of berry prickly pear fruit puree, it's basically summer in a cup.
At first sip you taste the crème filled with a hint of mango. It's light and smooth while slowly releasing the flavor. Then the succulent taste of fruit emerges, then, and your mouth is filled with a rush of perfectly combined fruits. The best part of the Berry Prickly Pear Frappuccino Crème is the way it is both sweet and tart at the same time — so whether you like sweet or sour treats, it has something for everyone.
If this sounds like your type of drink, hurry over to your local Starbucks now. The Berry Prickly Pear Frappuccino Crème is only available for the summer while supplies last.
Drink up, relax, and enjoy your flavorful cool down. Maybe you'll even find a cactus along the way!