Tonya Harding Has Had SO MANY Odd Jobs Since Leaving Skating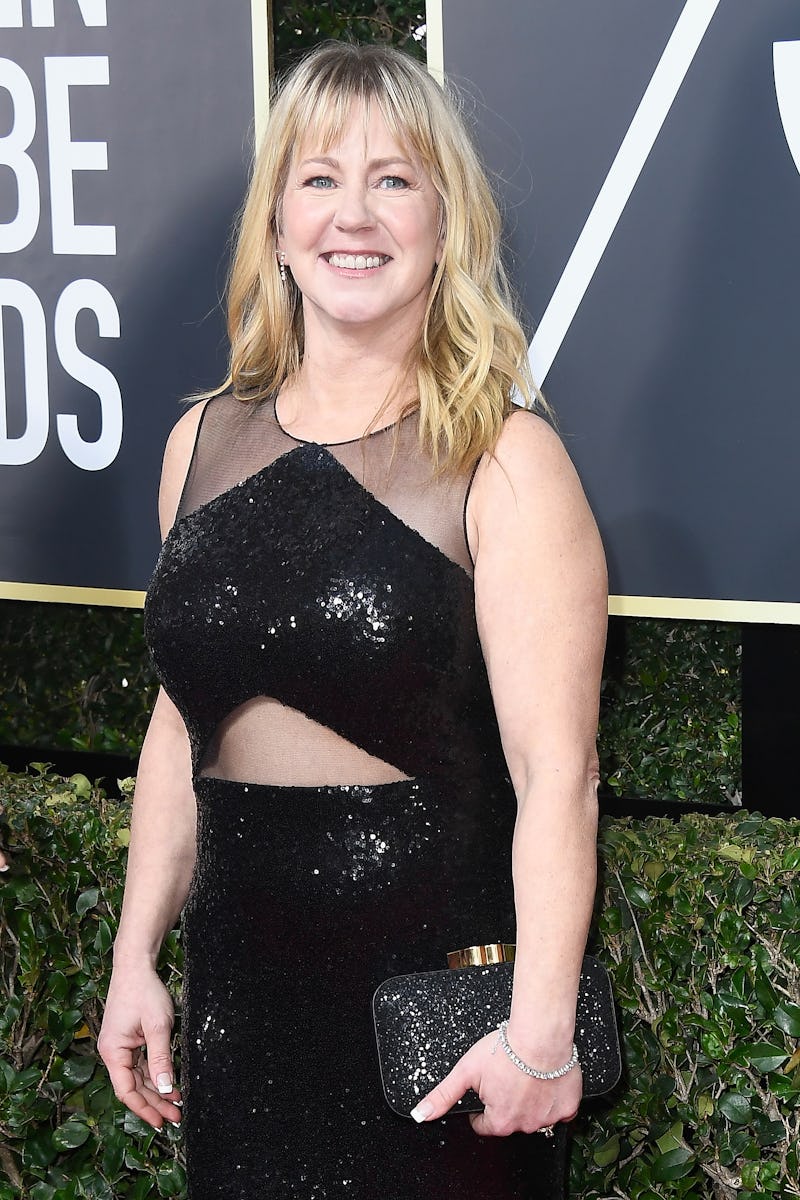 Frazer Harrison/Getty Images Entertainment/Getty Images
The world has been more abuzz about former figure skater Tonya Harding in the past year than ever before... well, since the 1994 Winter Olympics, at least. The talented skater has spent most of her life embroiled in controversy, and with the release of the Oscar-nominated film about Harding, I, Tonya, the spotlight has returned to one of America's most infamous characters. Now, Tonya Harding is competing on Dancing With The Stars, facing off against fellow figure skaters Adam Rippon and Mirai Nagasu. But what has she been up to since leaving the rink? What does Tonya Harding do for a living?
Per the Washington Post, Harding was banned for life from competitive figure skating by the U.S. Figure Skating Association in 1994, following the infamous attack on fellow figure skater Nancy Kerrigan. Per the Washington Post, Harding denied any involvement in the attack, but did plead guilty to hindering the investigation and was sentenced to three years probation plus $160,000 fine — and her prohibition from all competitive figure skating events.
Since the controversy, Harding has pursued a variety of professions. She was first able to capitalize off of the intense media scrutiny immediately following the Kerrigan case by consenting to paid interviews. Newsweek reports that one such appearance on an episode of Inside Edition reportedly brought in about $600,000 for the figure skater. But, as new stories began to capture the headlines, Harding had to find another way to support herself.
ESPN reports that for a brief time in 2003, Harding was a professional boxer, beginning her professional career after she won a Celebrity Boxing match against Paula Jones. Boxing promoter Tony Holden told ESPN that the matches that featured Harding were packed with people there to see the infamous athlete, adding, "Her skills and defense lacked. It was more of a media attraction than a pure boxing show. But she took it 100 percent seriously and trained very hard."
Harding ended her professional boxing career after losing a fight against Amy Johnson due to a technical knockout, per ESPN. The athlete spent some time working odd jobs, like painting houses and working for a construction company, per theWashington Post. Money magazine reports that, more recently, Harding has worked as a Sears sales clerk, as a commentator on the TruTV show World's Dumbest…, and The Hollywood Reporter writes that she has also been building decks and landscaping.
The New York Times reports that Harding stood to make some money from the film I, Tonya — she optioned her story for $1,500, with a promise for a portion of the profits if the movie made money. Considering it went on to be an Oscar contender, that's no small amount of cash.
And, Harding has been able to leverage the newfound interest in her life into more opportunities, though she has butted heads with some along the way. The Boston Globe reports that Harding's former publicist and agent, Michael A. Rosenberg, quit after Harding allegedly insisted that any journalist who asked her about the attack on Kerrigan be fined $25,000.
"Obviously," wrote Rosenberg in a statement about the conflict, "it doesn't work that way, and therefore I've chosen to terminate our business relationship. I am sad as I write this; but at the same time I'm happy that I had such an adventure with the movie and with recreating a new positive image for (Harding) in the public eye. And I sincerely wish her the best."
That issue aside, she was able to to land a spot on Dancing With The Stars which, if she makes it far enough in the competition, could lead to a significant payoff. People magazine reported back in 2015 that stars reportedly received $125,000 for signing on to do the show. After that, how much money the contestants made depended on how long they managed to stick around for. So if Harding manages to translate her skills on the ice to the DWTS stage, it could be a very lucrative venture for the former figure skater.
Tonya Harding may no longer be making a living on the ice, but she has been able to take advantage of her moment back in the spotlight to propel her career forward. And, she'll do so again when DWTS starts April 30.