Police Are Responding To "Incident" At Ariana Grande Concert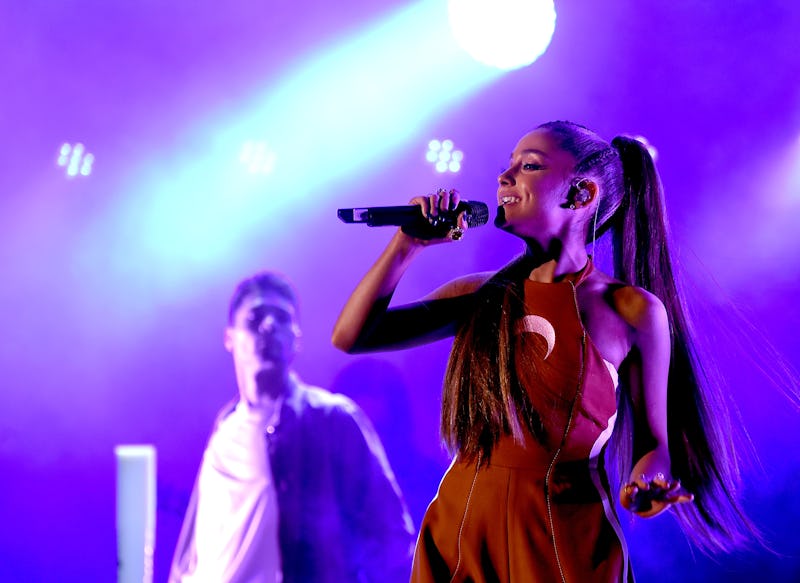 Kevin Winter/Getty Images Entertainment/Getty Images
British police responded to an "incident" Monday evening as reports circulated about possible explosions at an Ariana Grande concert in Manchester, United Kingdom. Billboard reported that Grande's rep said she is OK and that her team is investigating what happened at the show. Police later confirmed that there have been "a number" of fatalities. A statement from the Greater Manchester Police read:
Emergency services are currently responding to reports of an explosion at Manchester Arena. There are a number of confirmed fatalities and others injured. Please AVOID the area as first responders work tirelessly at the scene.
Concert attendees posted videos online of the chaos at Manchester Arena after reporting that two "loud bangs" were heard during the show. Local police have only confirmed that they responded to an incident, but they have not yet said what that incident was. Train lines leaving the Manchester Victoria station have been blocked, Reuters reported.
A young woman told The Guardian:
There was a loud bang at the end of the concert. The lights were already on so we knew it wasn't part of the show. At first we thought it was a bomb. There was a lot of smoke. People started running out. When we got outside the arena there were dozens of police vans and quite a few ambulances.
At least 19 people were killed and around 50 were injured, police confirmed. It's currently being treated as a potential terrorist attack.