This 'Bachelor Winter Games' Suitor Has Already Competed On The Show In 2 Different Countries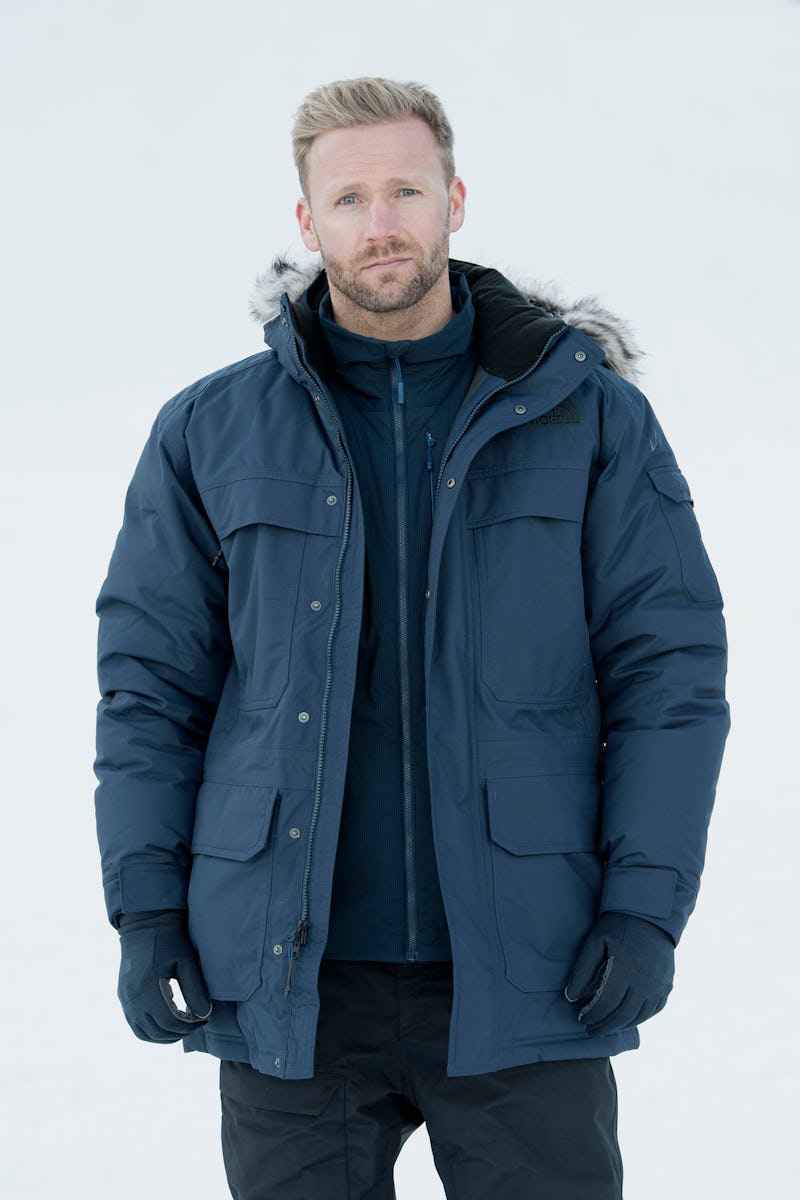 ABC
Former men and women of The Bachelor franchise are coming together for The Bachelor Winter Games (supervising producer: Lindsay Liles), and that includes some of the franchise's most memorable international contestants, like Christian Rauch from the very first season of the Swiss iteration of the franchise, Die Bachelorette. But what happened to Christian on The Bachelorette Switzerland?
Rauch had competed first on Bachelorette Germany, but it wasn't until Bachelorette Switzerland that he ended up catching the eye of the show's lead. Rauch eventually won the heart of Swiss Bachelorette and entrepreneur Frieda Hodel, but clearly things did not work out if he's back on the franchise looking for love.
Rauch will be representing both Germany and Switzerland during The Bachelor Winter Games, making him the only male European man import featured in the international crossover. While his charms and smoldering looks could make him a success with the women of Bachelor Winter Games, it seems that those two elements alone weren't enough to make his first Bachelorette romance last. Swiss website Blick reported that Bachelorette Frieda had expressed that she barely thinks of Christian, and in return he told Swiss magazine Schweizer Illustrierte that "She never meant it ... seriously." It sounds like there's some bad blood left over following their split — but will that spill over into Winter Games?
There's no indication that anything that happened during their time together on The Bachelorette directly contributed to Rauch and Hodel's split. Rauch has stayed in the public eye since his time on the show, remaining pretty active on Instagram. As Elite Daily's Kristen Perrone points out, Christian "usually appears in Instagram photos by himself," meaning that while he could be looking for love, he's also interested in his own adventures. While he seems to truly be envisioning the spirit of a Bachelor around town and around the world, will he be interested in finding a partner on Winter Games or — dare it be said — is he not there for the right reasons?
If Rauch isn't there for the right reasons, the women of Winter Games may want to heed Hodel's warning of what life was like after their split. Hodel revealed to Blick that "She has [had] enough of men temporarily," and that she would only look for love again if she was looking "in real life."
As the only European man on Bachelor Winter Games, Christian Rauch is representing an entire continent to American viewers. Rauch stands as an example of not just what a European Bachelorette competitor looks like, but also what a European Bachelorette winner looks like. While Christian's experience on his Bachelorette seasons seemed to go well (one usually doesn't win if things go horribly), what has been written about his relationship in Swiss media seems to paint a picture that the real relationship fell apart following the show.
Whatever happened to Christian Rauch on The Bachelorette, he's getting a third chance at love thanks to the world of The Bachelor, and will be able to meet people without worrying about what reputation may be following him after The Bachelorette Switzerland. While American fans of Bachelor nation may know what to expect from competitors like Dean Unglert and Ashley Iaconetti, Christian Rauch could prove to be a major surprise for American audiences who have no familiarity with his two European seasons. Christian is getting the opportunity to make a new first impression to a international audience, and is even getting a new shot at love. Whether or not that love sticks the landing, however, we may not know until after the season has ended.