Netflix's Latest True Crime Show Explores One Man's Murder In California's Weed Capital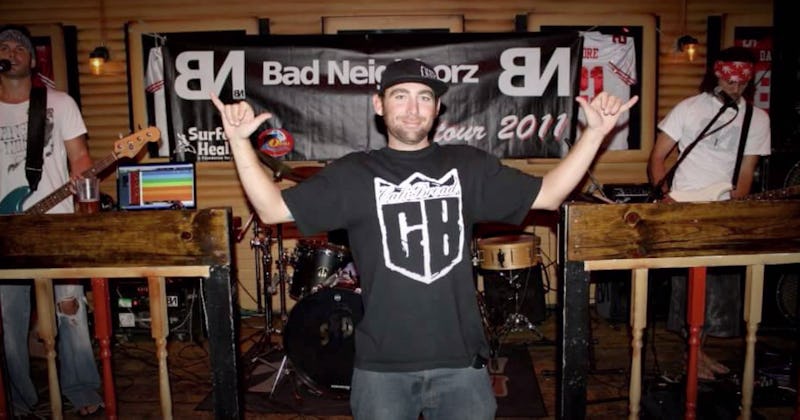 Screenshot/Netflix
Netflix's latest true crime documentary Murder Mountain, which originally aired on Fusion earlier this year, doesn't beat around the marijuana bush. Murder Mountain takes viewers to Humboldt County in Northern California, home of some of the country's most profitable marijuana farmers, both legal and illegal. Murder Mountain isn't all about good vibes and medicinal inhalants, though. It's about murder, specifically what happened to Garret Rodriguez, who disappeared within a year of arriving in Humboldt County from his home in San Diego. While the plant that Humboldt County sells may relieve stress for some, the tension amongst growers and other residents in Humboldt County has only increased since Rodriguez's disappearance, according to the series.
According to CBS KPIX 5, Rodriguez' last contact with friends and family came sometime between December of 2012 and January of 2013. After everyone in his life started to compare notes about the last time they had spoken to him, Rodriguez's father reported his son missing in April of 2013. According to the same report, in late May, Rodriguez's truck was found in a remote area on someone else's property, 20 miles from his own work. Chris Cook, a lead private investigator on Rodriguez's case, told Lost Coast Outpost in July of 2013 that he didn't think Rodriguez was still alive and that it was dangerous to come up to the region to look for him.
In December of 2013, the Humboldt County Sheriff's Office confirmed that Garret Rodriguez's body had been found in a shallow grave off of Jewitt Ranch Road, in the Harris area of Humboldt County, according to KMUD.
As of January 2019, there have been no formal charges against anyone for the death of Garret Rodriguez, but the fact that he was buried in a shallow grave almost certainly suggests foul play. Oddly enough, however, foul play may be exactly what allowed Rodriguez's body to be found at all. The Sheriff's Department reported that it was a call from a citizen, whose name was not shared with the public, that led to the discovery of the gravesite, per KMUD.
A few years later a man named Matthew Aaron Brown appealed his conviction of second degree murder for the death of Neil Decker, a seemingly unrelated case. In that appeal, Brown testified that in November of 2013 he saw two people — one of whom was Decker — holding a blindfolded man in the back of a car. Decker reportedly told Brown that they had kidnapped the man so that he would show them the location of Rodriguez's body.
If Brown's testimony is true, it means that Rodriguez's disappearance might have been under more complicated circumstances than investigators originally thought. Murder Mountain suggests that it will use the Rodriguez case to not only explore the culture of violence in Humboldt County, but also the vigilantism that supposedly led to a young man being kidnapped. While there has been no justice served and no arrests have been made related to Rodriguez's death, Murder Mountain will, at the very least, lead to people the world over hearing his story.
This post was originally published on Dec. 28, 2018. It was updated on June 8, 2019.