Josiah Is Looking For Redemption On 'Bachelor Winter Games'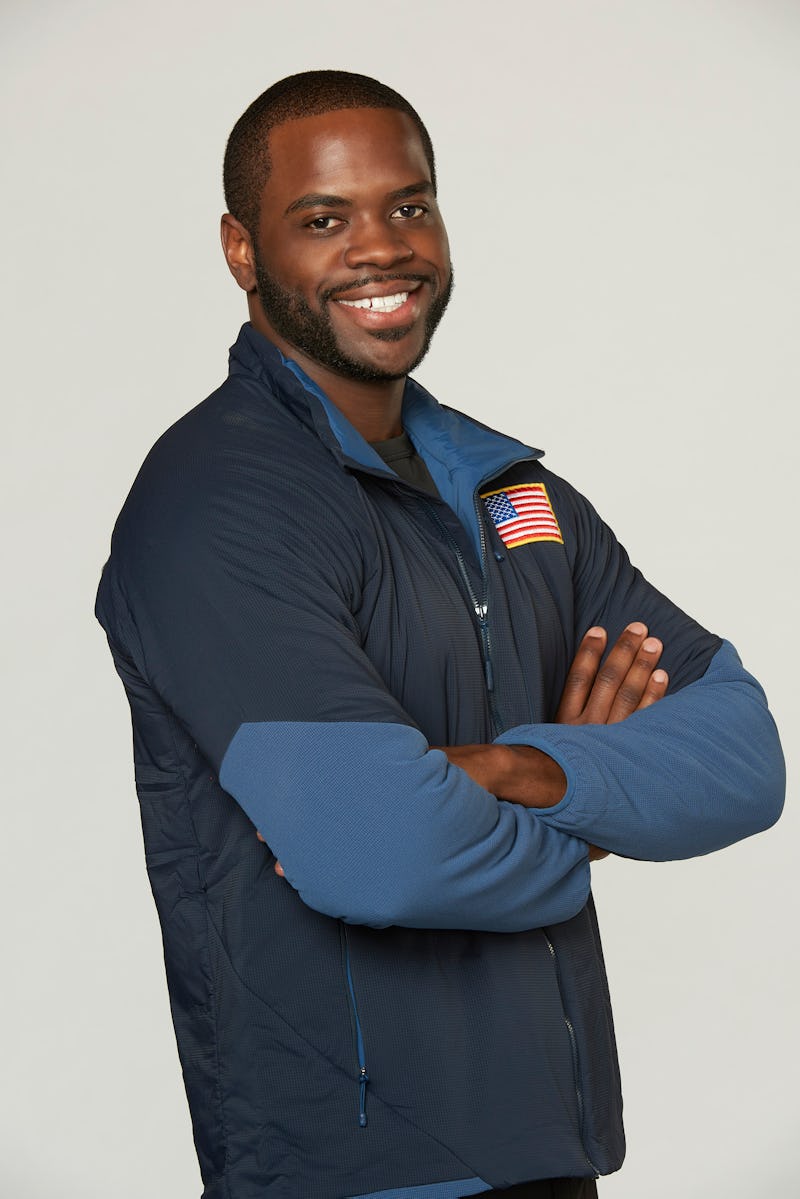 ABC
With a shared love of courtroom jargon and legal briefs, fellow lawyer Josiah Graham initially seemed to be the perfect match for Season 13 Bachelorette Rachel Lindsey. But unfortunately, the prosecuting attorney from Florida was eliminated in Week 5. And Josiah's elimination from The Bachelorette was anything but pretty. Nonetheless, he is returning to the franchise and starring on the upcoming Bachelor Winter Games. But what has Josiah been up to since he was last seen vying for Rachel's heart?
After the cameras stopped rolling, Josiah returned to Florida and settled into a new job as a trial attorney at the law firm of Kelley/Uustal in their Fort Lauderdale Office, according to the Sun Sentinel. Prior to that, Josiah worked as a legal clerk for the Department of Children & Families in Tallahassee. He also served as a Legal Clerk at the Department of Business and Professional Regulation in Tallahassee and as a Summer Associate for DeBeaubien, Knight, Simmons, Mantzaris and Neal, LLP in Orlando. And if you couldn't tell already, work basically rules Josiah's life as his dream job is to be head state prosecutor in his community, per his ABC bio.
During Season 13, Rachel started to think that maybe Josiah was not being his true self around her. "Josiah may have won the tournament, but the late-night R&B radio jockey voice he used on the microphone left me a little curious if he was always putting on an act around me," Rachel wrote in her People magazine blog about the spelling bee date. So Josiah's elimination came as a shock to no one but the man himself. And following his supposedly unexpected departure, he was pretty upset and expressed his discontentment immediately afterwards by taking shots at Rachel and a few of the other guys.
"Nobody in this house thought I was going home. Nobody. I came in here abundantly confident. I have no words to explain, to articulate her decision making. It's just weird, dude, the people she kept in the house over me. You think you can have a better chance with Matt than me? And I love Alex, the Soviet Union KGB spy, but you really think that KGB agent has something over me? And I love Adam, but you think a guy that brings a doll that looks like Mike Myers is better than me? Woman, you have some poor judgment."
But as fans may remember it wasn't just fear of a Josiah "act" that worried Rachel, it was also his extraordinary amount of confidence. And while that confidence didn't leave Rachel smitten (and came across quite cocky, in fact), many other Bachelorette fans were more than eager to swoop in and pass him a rose as the weeks went on, judging by his comments on social media. These days, Josiah's Instagram account is simply littered with photos of him working hard, smiling, and hanging with his former Bachelorette cast mates — and his fans love every single snap.
The Bachelorette cast mate Josiah seems to be the closest to is third place finisher Eric Bigger. They'll be reuniting for Bachelor Winter Games and Josiah couldn't be more excited. "@ericbigger and I were literally the only two black dudes in the entire state of Vermont…in all seriousness, he has become one of my best friends and I can't wait for y'all to see our journey for love," Josiah wrote on Instagram.
The new spinoff from ABC blends competitive winter sports in the spirit of the Olympics with a Bachelor in Paradise-esque vibe. In addition to Josiah, the show's male US cast includes former Bachelor Ben Higgins; Dean Unglert, Eric Bigger and Jamey Kocan from Rachel's season of The Bachelorette; Luke Pell from JoJo Fletcher's season; and Michael Garofola from Des Hartsock's season. The female US cast includes Ashley Iaconetti from Chris Soules' season of The Bachelor; Bibiana Julian and Lauren Griffin from Arie Luyendyk Jr.'s currently in-progress season; Clare Crawley from Juan Pablo Galavis' season; and Lesley Murphy from Sean Lowe's season.
Bachelor Nation will also be introduced to a whole crew of international suitors. Because this is meant to be The Bachelor version of the winter Olympics, the American cast will be competing with contestants from international editions of the dating franchise.
Josiah might be incredibly dedicated to his work, but that doesn't mean he can't let loose. He enjoys jet-skiing and hanging out on South Beach, according to his ABC bio. Additionally, who could forget how excited he was to win the spelling bee on The Bachelorette? So let's just hope that this time around, Josiah is a little less work and a little more play if he's really looking for love.