Viggo Mortensen's 'Green Book' Character Went On To Act In A *Huge* TV Show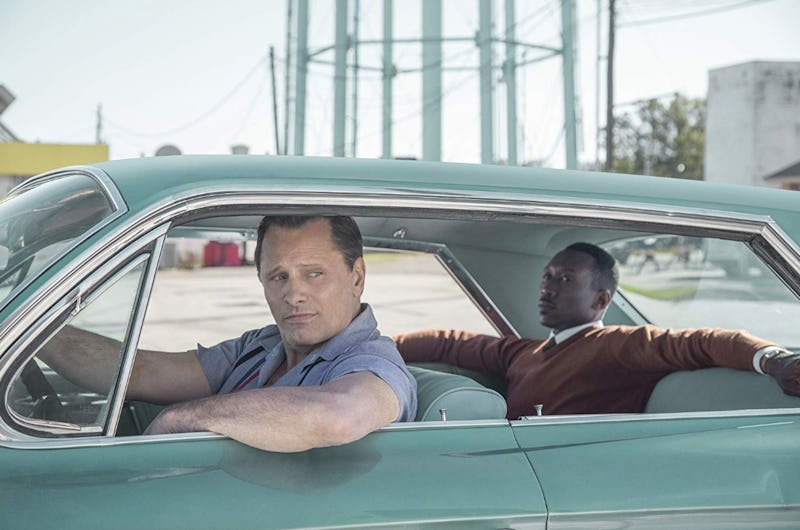 Sony Pictures
Green Book has already generated much buzz for the inspiring true story about Italian-American tough guy chauffeur Tony "Tony Lip" Vallelonga and African-American classical piano virtuoso Dr. Don Shirley's friendship that it depicts. The film only focuses on the pair's journey through the segregated South on tour in 1962, leaving viewers wondering what happened afterwards. So what happened to Tony Lip after the tour?
You might not have known his name well before the film, but chances are you'll recognize the real Tony Lip. Before he passed away in 2013, Vallelonga established a career as an actor, appearing in The Sopranos as mobster Carmine Lupertazzi up till the show's final season in 2007, when his character died from a stroke.
His role as Carmine might be the one that people can easily recognize him from, but Vallelonga actually had a substantial acting career. A decade after driving Shirley on tour, Vallelonga made his film debut in mob classic The Godfather, as an uncredited wedding guest. He enjoyed his experience on camera so much that he went on to appear in various other films and tv shows, including Goodfellas, Donnie Brasco, and even Law & Order.
But before showing off his acting chops, Vallelonga went back to the Copacabana, working as a maître d to many celebrities. According to his son Frank's site, Vallelonga met Francis Ford Coppola and The Godfather casting director Louis DiGiaimo at the Copacabana, leading to his small role in the film.
His interest in acting rubbed off on his sons, with both Nick and Frank Vallelonga appearing in various tv shows and movies. In fact, Nick started out with uncredited roles in both The Godfather and Goodfellas thanks to his father's connections.
Two years before Vallelonga's death, Nick made a documentary about his father to celebrate his 80th birthday, including family pictures, birthday speeches by loved ones, and even a rare interview with Vallelonga telling his life story.
"I grew up day by day having fun every day and I had no idea what I was going to do. I wanted to be a ballplayer, I wanted to be an actor, I wanted to drive a bus…a million different things," explains Vallelonga in the film about his lack of career direction as a young man. Though he didn't have a clear idea of a career goal, his dream of becoming an actor was fruitful enough.
Besides acting, Vallelonga ended up co-writing a cook book, titled Shut Up and Eat!, published in 2005. As seen in the film, one of Vallelonga's biggest passions was food, and home-cooked Italian meals expressed a sense of pride for his heritage. This cookbook features Italian recipes passed on through generations, submitted by famous New York City restaurants, as well as his co-stars from The Sopranos, including James Gandolfini, Edie Falco, and Lorraine Bracco. He also shares recipes from the Copacabana, paying homage to his former workplace.
Vallelonga's life seldom had dull moments, and his late-in-life career success is especially inspiring. See how his world started to expand in Green Book, in theaters now.