Why 'This Is Us' Is So Much More Than Jack's Mysterious Death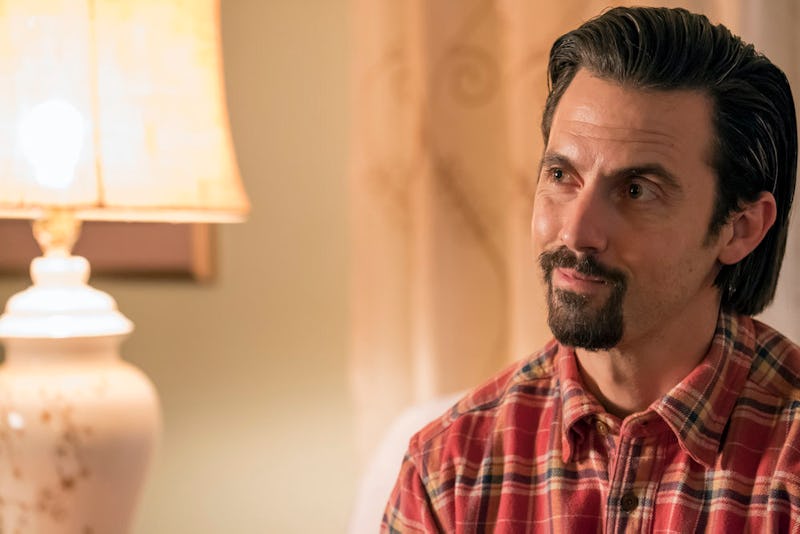 Ron Batzdorff/NBC
Jack Pearson's death has loomed over This Is Us (series directing by: Sarah Pia Anderson, one episode) viewers for over a year now, and, before Season 2 concludes, fans have been promised answers. Jack's death will likely be the main focus the next several weeks as viewers continue to piece together not only what happened to him, but also how it affected the rest of the family. But after the bulk of it is said and done, what will This Is Us be about after Jack's death?
It's a difficult question to answer, given how much of the show's time on air has been spent ramping up anticipation for the big reveal. But part of the charm of the show is its compelling characters, and each one still has a journey to continue even after Jack's death is fully explained. Between the Big Three, Rebecca, and even Miguel, there is no limit to the ways the writers could continue to create compelling drama and anticipation even when it ceases to be directly centered around how Jack died. Creator Dan Fogelman has also made it clear that regardless of what's happening in real-time, he has a long-term plan for the show mapped out in his mind. "I know where the show goes — I have a number of seasons in my brain and we'll see as we get there," he said at a TCA panel last year, according to The Hollywood Reporter. "In success, people will want more and in failure, they'll want less. I know where the series goes for multiple seasons, but in terms of overriding numbers, I don't know."
Fogelman seemed confident that the show's very structure lends itself to an endless well of possible plotlines. "With the nature of timeline, we'll never run out of stories," he continued at the same panel, noting that the show's flashbacks offer endless opportunities. "Our audience will go back if [they are interested in meeting] Dr. K [who delivered the Big Three] as a 30-year-old man. It creates opportunity with the show."
It probably goes without saying that the direct aftermath of Jack's death will be explored, with some viewers seemingly very interested to see how Rebecca and the kids function without Jack at the helm of the family. "I'm sure they will explore this [after Jack's death is revealed]," wrote Reddit user ShaneKaiGlenn. "It will be a very sad and confusing period of time for all of them, especially with them going off to college. Do they all even end up going to college, or do some stay behind to help their mom get through this grief? There is a lot of drama to be explored there."
This Is Us writers have been skilled thus far at exploring Kate, Kevin, and Randall's own individual struggles. Though some may stem from emotional heartache brought about by Jack's death, they still function as their own stories and can be expanded upon for seasons to come — Kate and her weight struggles, Randall and his anxiety, Kevin and his addiction. The Big Three all also have love interests and/or families of their own, and their upbringings with Jack and Rebecca likely factor into how they will prove to handle relationships and children down the line.
Another reassuring aspect is that we won't be really saying goodbye to Jack — he'll apparently still be showing up in flashbacks as he did before. Star Milo Ventimiglia has said he will be sticking around even after his character's death is done being a major point of mystery. "Going into this show I knew that my character was always going to be past and I was OK with it," Ventimiglia told Entertainment Tonight in 2016. "Dan Fogelman, our creator, he was like, 'Milo, you're not going anywhere.' I'm like, OK, great!'"
Even though the main mystery of This Is Us is set to conclude soon, that doesn't mean the plot will come to a dead end. The writers of the show have set themselves up to continue to cultivate new intrigue, new drama, and new secrets. And, audiences have become so endeared to the show's characters over these two seasons that they'll likely have no problem sticking around 'til the end — however far in the future that may be.