7 Gross Things That Happen If You Don't Change Your Cat's Litter Box Enough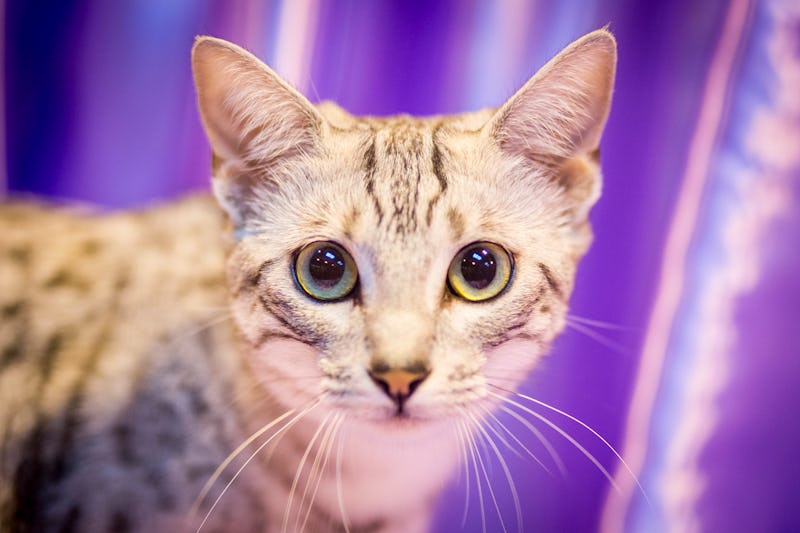 Rob Stothard/Getty Images News/Getty Images
If you have a cat, especially more than one of them, then you already know that cleaning their litter box is the biggest downside to owning them. Sure, it's beyond frustrating when they scratch up your favorite chair, and yeah, their food smells pretty awful. But these annoyances don't really compare to getting on your hands and knees and scooping their waste out of a small box, trying to breathe clean air without making yourself gag in the process. It's gross, it smells, and it feels quite unsanitary — but it has to get done, and so, as a cat owner, you suck it up and do it. And if you don't do it often enough? There are some pretty gross things that happen if you don't change a cat's litter box.
You might wonder how long it's safe to go without changing the litter box. However, it's better to get into the habit of cleaning their box regularly, at least twice a week, more if you have several cats. For one thing, if the box doesn't get cleaned regularly, it's going to smell bad. Like, first thing that hits you when you walk in the house kind of bad.
And unfortunately, that's the least of your worries. Not changing the litter box can lead to some serious illnesses, not just for your cat, but for you as well. Check out some of the things that can happen when you let the box go for too long, and I promise it will never happen again.