16 Ways Ivanka Trump Has Failed American Women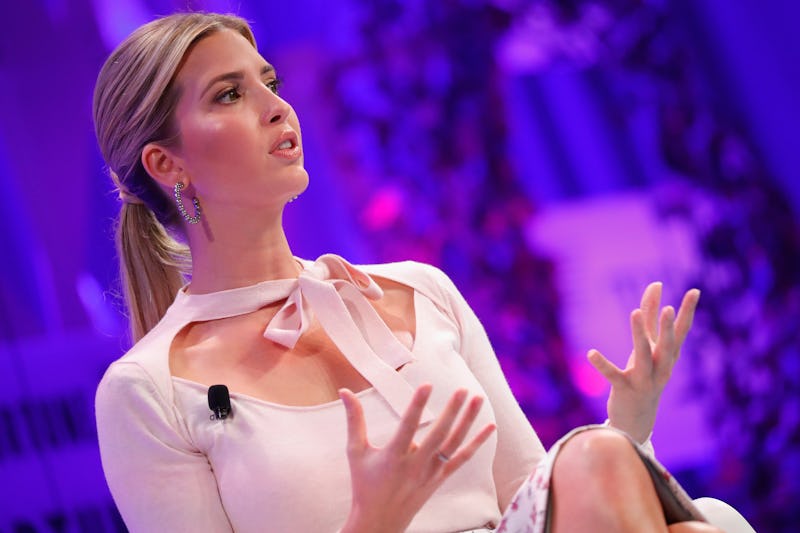 Paul Morigi/Getty Images Entertainment/Getty Images
Each time an anti-woman policy comes out of the Trump White House, there is a noticable silence from one of the key players in the administration: Ivanka Trump. There was lots of hope early on during her dad's presidency that she would be willing and able to stand up to her father when it came to women's rights — based on her speech at the Republican National Convention in 2016. And yet there are at least 16 ways that Ivanka has failed American women, and it hasn't even been a year since her father took office.
Ivanka shouldn't take all the blame, but her silence has been deafening — and when she hasn't remained silent, she has explicitly backed the administration, furthering anti-women arguments. This is striking given how she's positioned herself in the media, trying to paint herself as an advocate for women, children, and families.
Ivanka knows her limits, and her influence is far more limited than what many hoped. She told The Financial Times that people had unrealistic expectations of her. "That my presence, in and of itself, would carry so much weight with my father, that he would abandon his core values and the agenda that the American people voted for when they elected him. It's not going to happen," she told the publication in September, adding that she wouldn't "undermine" the administration publicly when she doesn't agree with a particular policy.
But more and more, she has taken to defending her father's policies. Take the rescinding of DACA — which adversely affects women at a higher rate than men. Ivanka is apologetic for her father's position. "There has to be a long-term fix and it cannot be bandaged over at a presidential level through another executive order that can be rescinded through another administration," she told the audience at Fortune's Most Powerful Women Summit in D.C. this week. But her father's administration is what's putting these young people's immediate futures at risk — it's not some other threat outside the administration.
Given that it's the policies from her father and his administration (which she works for) that made the United States worse for women, silence just won't cut it. Both tacit approval and explicit endorsement of these following polices amount to a failure.