Michelle Trachtenberg Has Been Busy Since 'Buffy'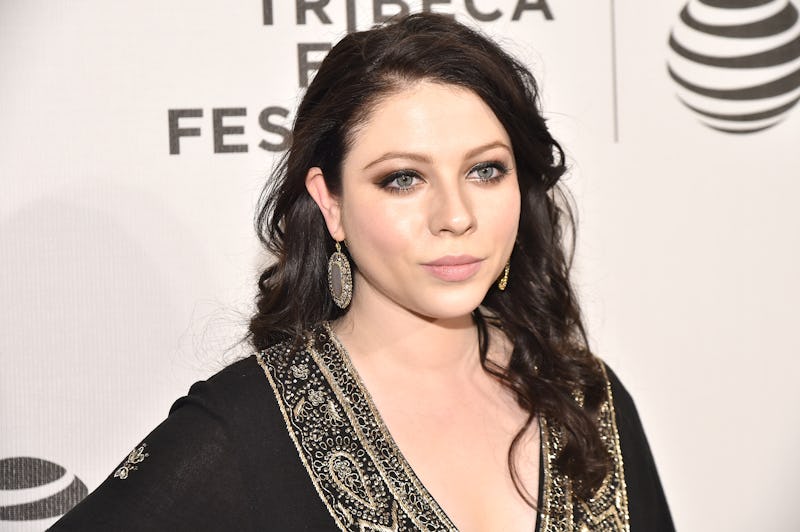 Theo Wargo/Getty Images Entertainment/Getty Images
In the age of ceaseless nostalgia, it was only a matter of time before Entertainment Weekly decided to celebrate a certain, vampire slaying pop culture classic by reuniting Buffy cast for a magazine shoot. And since you follow Sarah Michelle Gellar and the more major members of the cast on Instagram, you're probably left wondering about the actors who incarnated less meaty roles. Namely, what is Michelle Trachtenberg doing now? For a while, she was one of the more high profile members of the cast on TV after Buffy the Vampire Slayer eventually expired, stake in its heart, on May 20, 2003.
Heck, you might not even remember her as once playing Dawn Summers in Buffy, because her performance as Georgina Sparks on Gossip Girl totally eclipsed it. If you're wondering how playing a sociopath eclipses playing a mystical form of energy disguised as a teenage girl, well. You clearly haven't watched Trachtenberg play a manipulative socialite who popped up on The CW show every time things got a little too relaxing on the Upper East Side. But Gossip Girl was a long, long time ago; we're talking half a decade ago, now. And you know an actor as talented as this one hasn't been resting on her laurels.
Well, she hasn't, but showbiz is a fickle mistress, and Trachtenberg's roles haven't always been 100 percent commensurate with her talent. Which is to say that, since 2012, she's starred in three TV films, 2013's Killing Kennedy, 2015's The Christmas Gift, and Sister Cities, a Lifetime movie that came out in 2016. She's starred in a handful of TV episodes (including roles in Criminal Minds, NCIS: Los Angeles, SuperMansion, and Sleepy Hollow) since Gossip Girl, but hasn't had a regular part on a show (aside from a web series, but we'll get there in a second).
Of course, Trachtenberg led the 2015 web-series Guidance, which followed Anna (Trachtenberg), a guidance counsellor who investigates a series of scandalous photos of the most popular girl in school circulating across social media. She also acted as a producer on the series.
Still, it's great that Trachtenberg is managing to get her face out there; after all, not every show has to be a Gossip Girl or a Buffy the Vampire Slayer, right? Beyond her work, the actor is ruling the selfie game on Instagram. If you were ever in any doubt as to how incredibly photogenic the star is, you should hit the social media channel for a deep dive.
Even all these years post Gossip Girl, she's still passionate about fashion, whether that means sporting a '90s style scrunchie, promoting a New York-based fashion designer or bigging up an accessories designer.
No wonder she was one of Maxim's cover stars in 2011; if you've got it, you've got it. So here's hoping the Buffy anniversary shoot refocuses the spotlight on this charismatic star. She was so memorable as both Dawn and Georgina. If your television show needs to stand out from the crowd, here's a vote for casting Trachtenberg.