Paige Is Officially Returning To 'Total Divas' After A Rough Injury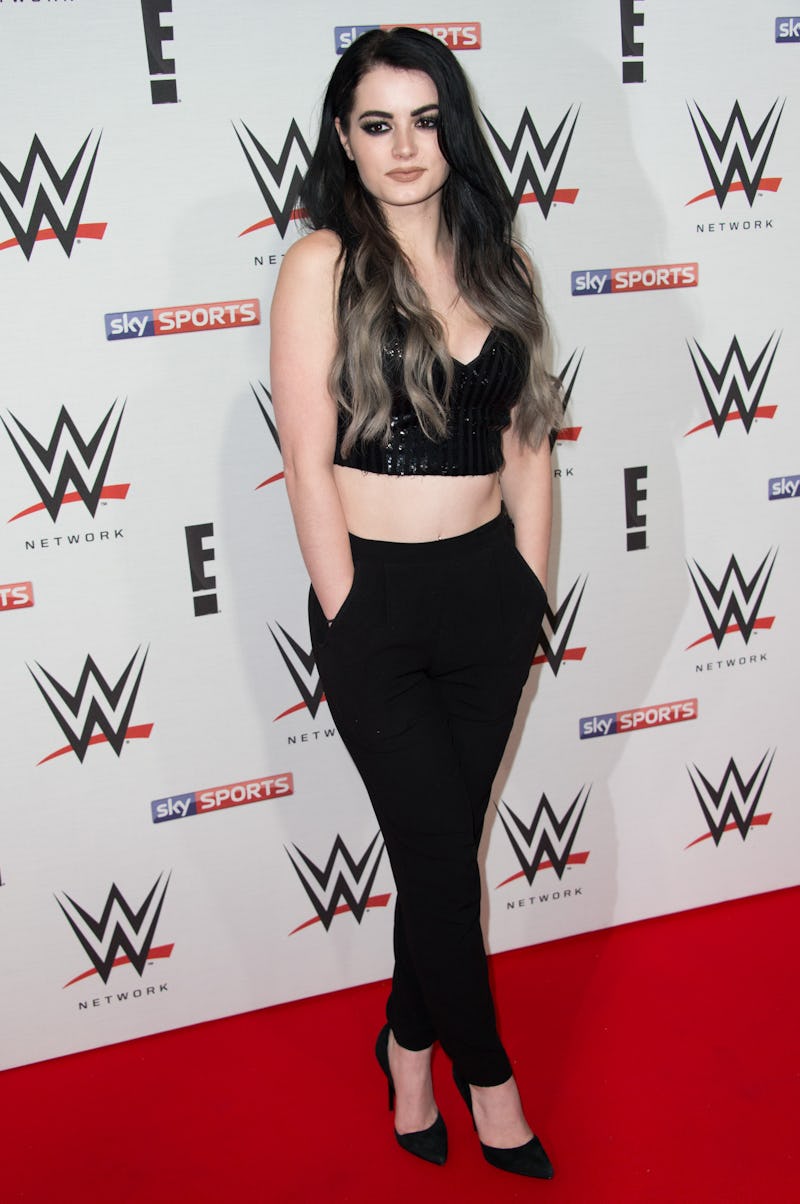 Ian Gavan/Getty Images Entertainment/Getty Images
The WWE's Paige has had quite a whirlwind couple years. She departed E!'s Total Divas in its sixth season after hitting some rocky roads with her career, and ultimately sustaining a career-ending injury. But she's back on the reality show's lineup yet again as it debuts Season 8 — so what exactly has Paige been up to since Total Divas?
She's been focusing on self-care, apparently, which is always a good thing to hear. In an Instagram post earlier this year, found below, she posted a before and after shot of her, and a long caption explaining why she feels like she's at a good spot in her life. "I've posted this before but I'm feeling so happy and content with my life right now," she wrote. "Everything hasn't turned out perfectly but I wouldn't have it any other way. Obstacles have made me the strongest and healthiest I've been in a long time. A year can make a hell of a difference. Surrounding myself with positive and encouraging people have been extremely beneficial for my life. I didn't think I would make it this far and now I can't wait to see what my future holds!"
And since sharing that post, she's shared a lot on social media that seems to suggest she's living her best life.
She's shared snaps of her and her friends hanging out, some very good doggos lounging around the house with her, and trips she's shared with pals. Paige is also promoting the new season of the show with trailers on her Instagram feed, so she's definitely excited to be back.
It's great that Paige seems to be doing so well after a few hiccups that she might have allowed to knock her down for good. Paige was suspended from the WWE back in 2016, according to ESPN, after reportedly violating the league's "wellness policy." She expressed her disappointment in a tweet and on Total Divas itself. "WWE posted a statement about me failing the wellness policy," Paige said in an Oct. 2017 episode, according to E!'s website. "We get drug tested all the time…first of all, I don't do drugs."
But that suspension was just one more hit for Paige after she injured her neck, potentially taking her out of competition for good. "It's literally the most painful experience of my life and I don't know whether this is gonna be serious or not but there's too much going on right now, the brand extension is coming up, I just got back to wrestling again, I just got back in the ring again, I can't be out," she said in a Jan. 2017 episode, according to the same E! report. And that's not all — the outlet also reports that amidst all this work-related drama, her engagement to Alberto Del Rio also ended. She's had a lot going on on.
Reuniting with the other Total Divas castmates and friends might be just what Paige needs these days. Not many people can say they've had the stressful year that Paige has had, and the one thing that always has the potential to turn things around is time with your best friends, doing what you all love.