Apolo Anton Ohno's Net Worth Will Make You Green With Envy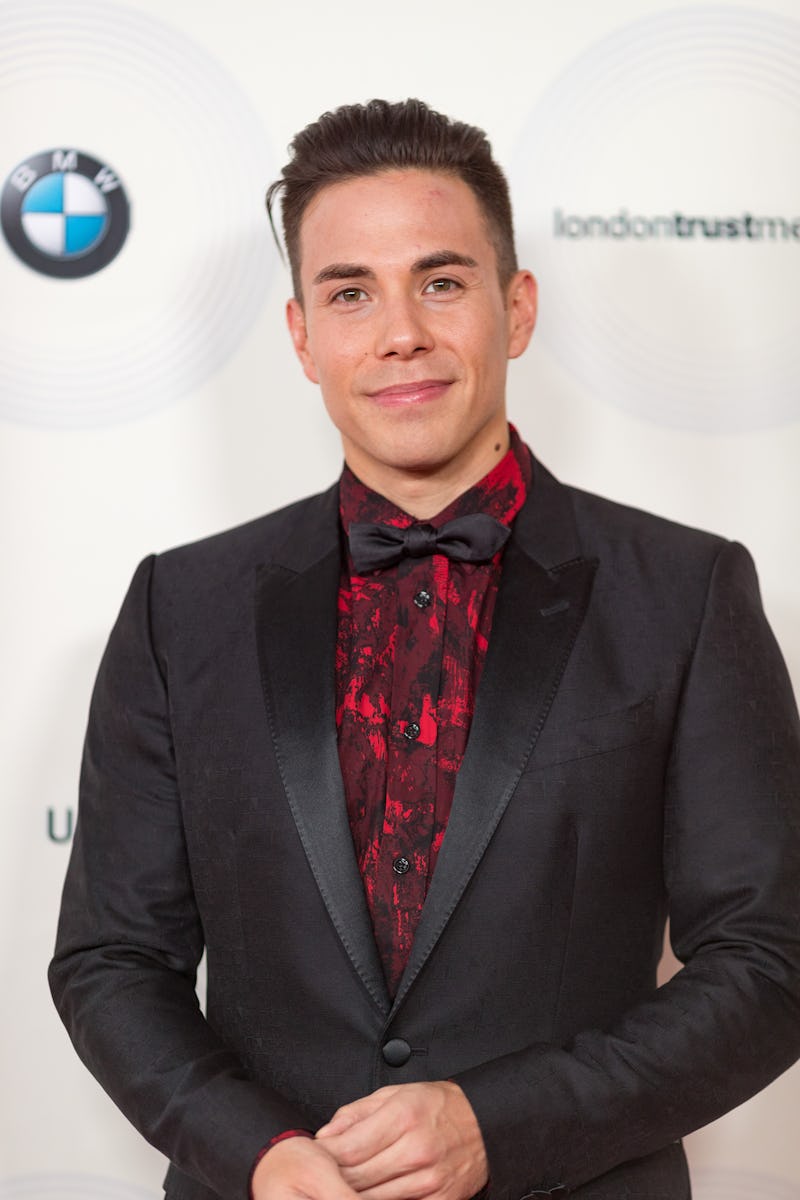 Christopher Polk/Getty Images Entertainment/Getty Images
During the 2002 Olympic Games in Salt Lake City, Utah, the world was first introduced to Apolo Anton Ohno. Then just 19-years-old, the handsome American speed skater made headlines for his wicked athletic ability, wide smile, and impossibly cool name. More than a decade and a half — and eight Olympic medals — later, the retired athlete has since made additional names for himself as a motivational speaker, author, and television personality. It goes without saying, then, that Apolo Anton Ohno's net worth is probably enough to make you want to pick up short track speed skating this winter. But let's dive in to see just how jealous you should be.
The most recent and unconfirmed estimate is that Apolo Anton Ohno's net worth is around $10 million. But though that number hasn't been verified, if one takes into account the longevity of his Olympic career, his continuously high profile, his athletic sponsorships, and his career post-retirement from the Olympic Games, the net worth of approximately $10 million would make sense. And, for a man who inspired an entire generation of aspiring speed skaters in the United States, on this side of the year 2000, that's certainly not nothing.
In his years as an Olympic athlete alone, Ohno racked up sponsorships from companies including Alaska Airlines, Subway, McDonald's, Proctor & Gamble, Coca-Cola, General Electric, and more. Alaska Airlines served as Ohno's primary sponsor in the later years of his career and went as far as painting his image on the side of a jet prior to the 2010 Olympic Games.
Before he became a household name in his early 20s, Ohno was raised in Seattle, WA, primarily by his father. Ohno's parents divorced when he was a baby, and his father worked at his hair salon to support them. He was concerned that teenage Ohno would get into trouble if left by himself for too long, which led to his enrolling the future champion in a number of local sports. The Olympian happened to fall in love with short track speed skating after watching it in the 1994 Lillehammer Olympics — yes, the same games that produced the Tonya Harding and Nancy Kerrigan scandal. He experienced a rocky professional start, likely due to his young age, but qualified for his first Olympics in 2002. The rest is history.
Though it likely took time for Ohno's sponsorships to accrue into actual wealth, the athlete's diversifying helped. He trained and competed in speed skating championships year-round for nearly a decade. Later, he created the Apolo Anton Ohno Foundation, which promoted healthy lifestyles to young teenagers and "discouraged" underage drinking. Outside of speed skating, Ohno has enjoyed just success in every realm imaginable. He won his season of Dancing With The Stars; he was the face of Omega luxury watches; he hosted the 2013 revival of game show Minute to Win It, wrote a memoir; and he guest judged on Project Runway.
He's since become an NBC commentator for the Winter Olympic Games, and uses his fame, wealth, and profile to participate in philanthropic organizations at home and abroad. He's also acted in a number of television shows, sponsored his own invitational speed skating event, and has worked with the Special Olympics. When it's all listed out that way, $10 million starts to sound like a conservative number.
It's inspiring to watch an athlete like Ohno become wildly successful and use his energy and success to give back to his communities. He's contributed to charities that help fight the spread of HIV/AIDS, Tuberculosis and Malaria in Africa. The last time he worked with the Special Olympics was in 2017, he raised funds to build a Ronald McDonald house in his hometown of Seattle, and he donated at least $20,000 to Nikkei Concerns, an organization that provides care to Japanese senior citizens in the Pacific Northwest.
Ohno can next be seen in NBC's coverage of the 2018 Olympic Games in Pyeongchang, South Korea. After that? Who knows.