Arnelle Simpson, O.J.'s Daughter, Returns For His Parole Hearing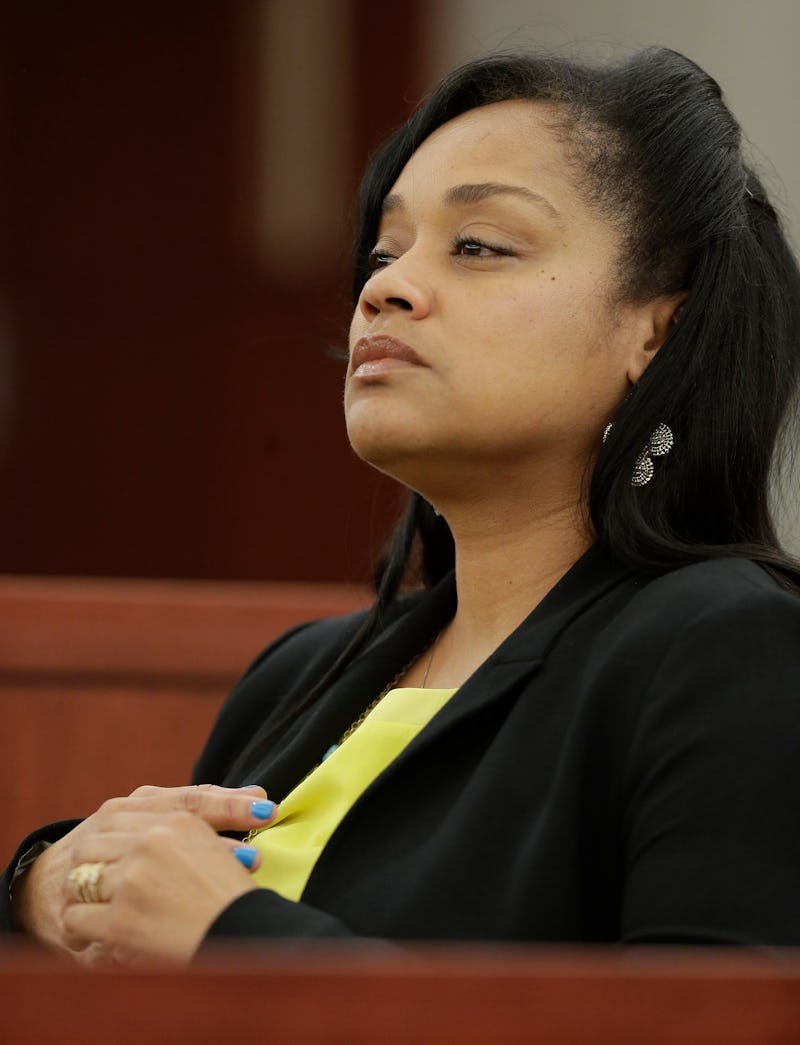 Pool/Getty Images News/Getty Images
With O.J. Simpson up for parole on Thursday, the whole cast of characters from the infamous 1994-1995 murder trial have come roaring back into the spotlight. Not only is Simpson himself back, but prosecutors, family members, and other people that transfixed the country more than two decades ago have reentered the public consciousness. That has left many wondering what happened to O.J. Simpson's daughter Arnelle.
Arnelle was Simpson's most visible child during the trial, testifying on his behalf. And she later inspired him to write his controversial book about the ordeal, If I Did It. According to reports, Arnelle currently lives in Fresno, California, and is set to attend the parole hearing on Thursday in support of her father.
Arnelle is the daughter of Simpson with his first wife, Marguerite, born in 1968 (the same day her dad won the Heisman trophy). She was raised mostly by her mother after the couple divorced in 1979, though she stayed close with her father. During the trial, she testified that her father had been incredibly distraught upon finding out about his the murder of his ex-wife, Nicole Brown Simpson. She referred to him as "upset... out of control... distraught... emotional... lifeless."
"He was just... so hard to explain because there was so much going on and it was so emotional, and I was trying to comfort him because he didn't know what to do," she said during the trial.
Beyond her appearances at legal proceedings for her father, Arnelle Simpson has mostly kept out of public life, though she has appeared on the red carpet.
Simpson spoke on Thursday at her father's parole hearing. "On behalf of my family… we want him to come home," she said.
We can't know yet whether Arnelle's impassioned plea may make a difference, but it's clear that even as her father is a pariah in the eyes of so many Americans, she has stuck by him through the worst.