Where To Watch ColourPop's New YouTube Videos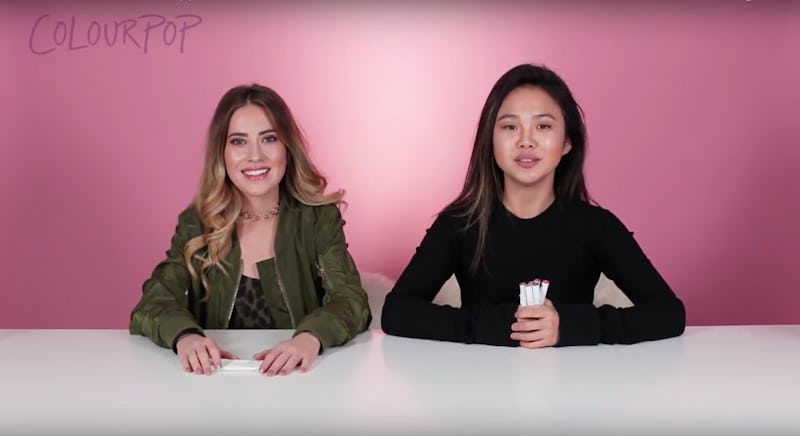 I may be speaking for myself here, but I oftentimes find myself falling down a rabbit hole of YouTube videos on a regular basis. I really enjoy learning the latest trends and tutorials in beauty, which is why ColourPop's new Youtube channel is something I (and you should) look forward to.
Hosted by Jordan Wynn and Sharon Pak, ColourPop's marketing managers, the cosmetics brand just dropped a new video today where they announced the the launch of the new Crème Lippie Stix. There, they have other team members try out the new product, which uses a new formula to create a better lippie for you.
If you've been watching the brand on their SnapChat, where they've been revealing their latest products and swatching them to show them off, you know that the ColourPop YouTube is going to be good. You can watch all the videos, past, present, and future right on the beauty brand's channel, ColourPopCosmetics. Be sure to subscribe if you're a mega fan, so you don't miss a single video along the way.
Along with testing out the ColourPop cosmetics IRL, Wynn and Pak have also done a Q&A for the brand, and that's only the beginning. The channel will be sure to have more demonstrations on their products to look forward to.
The hosts had their coworkers test out the new Lippie Stix.
Here, they answer questions fans ask on Instagram.
What will they be testing out next?
ColourPop has crazy ways of showing off their products, and I can't wait to see what they'll do on their YouTube channel.